Wherever I am, I will always have a place for Newcastle in my heart
by shearyadi | May 18, 2008 2:14 am
To name one of the little South American players who ever played for newcastle and did great, Nobby Solano could be one of the top among them.
Although we have had Robledo brothers who wins the FA Cup in Black-and-White, Mirandinha the Brazilian, or Faustino Asprilla and his goals against Barcelona, but still Nolberto Solano is the one that is hard to forget.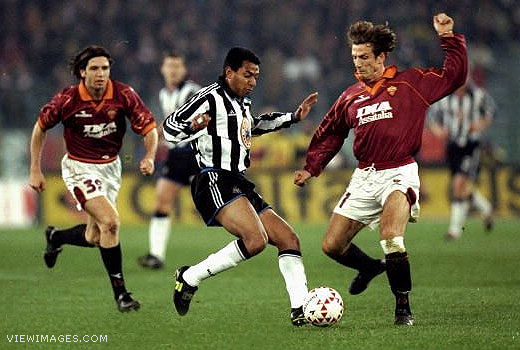 In an interview with ChronicleLive, Nobby said that Newcastle under Keegan can battling for the Champions League place in the next couple of years and thinks Keegan may be under-selling himself.
"Obviously, I wasn't around when he was at St James's Park as a manager the first time and I don't really know him." Nobby said, "But when I was on the bench against Newcastle at Upton Park at the end of the season I watched him closely, especially when West Ham were two goals up."
Solano is one of United "Elite Team" for his winning goal against the mackems, he also famous for his superb goal against 1860 Munich in the Olympic Stadium when Newcastle playing in the InterToto Cup in the summer of 2001.
And for the Little Peruvian, although he's the Upton Park boys now, Solano insists: "Wherever I am in the world I will always have a place for Newcastle in my heart."
Source URL: https://www.magpieszone.com/wherever-i-am-i-will-always-have-a-place-for-newcastle-in-my-heart/
---