We take it on the chin with our heads held high
by shearyadi | October 25, 2008 11:05 am
Not feeling gutted but a bit disappointed to have this game out of our reach today. After managing two draws on winable chance of our previous last two games, we have the first defeat on their dirty land.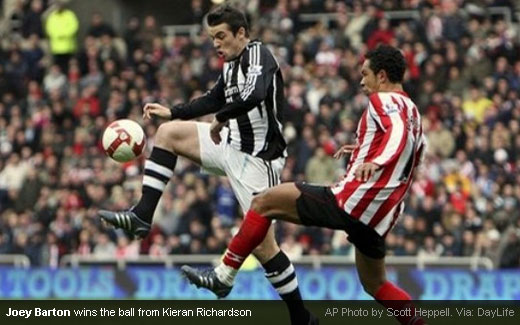 It's funny though to see how they reacting after the final whistle. It looks like they have won the World Cup or something, but I can understand that perfectly as they must be seen us as the better team that was hard to fought with and a win against a better team has to be over-celebrated.
Djibril Cisse open the scoring for them on 20 minutes as Toon defenders are once again a bit late to close his movement and the mercenary man reacted brilliantly to divert Steed Malbranque's woeful shot past Shay Given into the back of the net.
As always, we edged their goal and surging out to get back into the game. And from a short spell of the Black-and-Whites pressure, we shocked them with an equaliser on the half-hour mark as the 'Born Again' Shola Ameobi arrived unmarked to head home.
A cracking derby, with a draw would have been a fair result but credit to Richardson superb free-kick that finally decide their faith and ended more than a decade of wait for this moment, a win. It was a narrow, hard fought derby win for the SMB. Nowt more than that.
Frankly, JFK has made a bit late changes to the game when he bring on Joey Barton to his first competitive match after taking his pusnishment in jail and the ban from the FA. For those who didn't noticed (according me) Joey has been reacted wisely to the way of mackem's stupid fan who thrown a coin at him whilst he warmed up.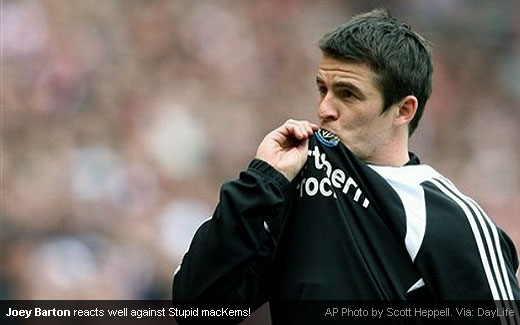 Joey calmly took it and offering it back to that moron, and kiss the United badge. Good one Joey! And you have shown to those who hates you, that you are the different person and ready to give back to the club, I can't wait!
And now, see how the rests of mackem morons celebration after the game which none of the travelling Toon Army would even bother to buy it! I suggest them to get back to school, and watch how we celebrate the payback time on your next visit to St. James' Park.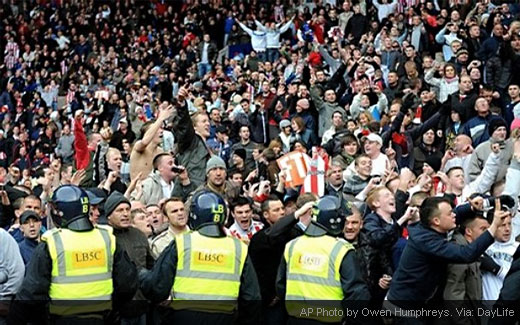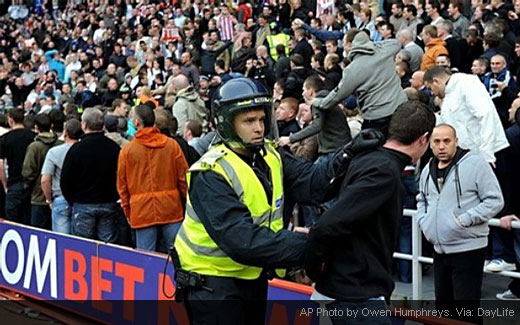 Source URL: https://www.magpieszone.com/we-take-it-on-the-chin-with-our-heads-held-high/
---