The Day When Newcastle United is The Best Team in North East
by shearyadi | October 31, 2010 11:56 pm
Frankly, I'm really nervous before and at the start of kick-off, and if Steve Bruce ever said couple days ago that he was shaking to face one of the most fierce football derby in the world, the Tyne and Wear derby, I am also have the same feeling.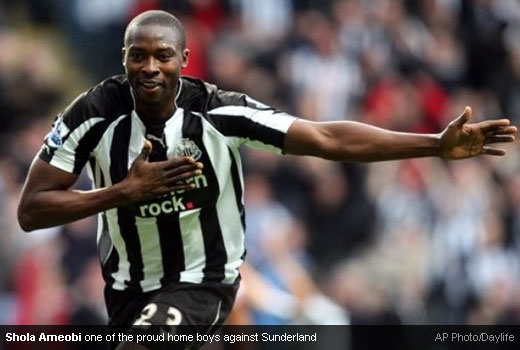 It was the game that every Toon Army in every corner of the universe would not take it as the losing side, where the pride of Black-and-White is as near as the price of death, it was the game that should NOT to lose.
Today, I saw 11 players fighting to the death in the field for their own pride and dignity, 9 of them are the new adopted Geordies, where the other two are the home boys who showing what it takes to be a real Geordie that wearing the sacred Black-and-White jersey.
Although being part of the losing side for today, I know that deep inside of the heart of Steve Bruce, He's singing the Blaydon Races again and again and again today. I also saw Pedro standing in the side of the field, watching his beloved team destroying the macKems, is it the sign that he will soon be sitting beside Chris Hughton? I really hope so.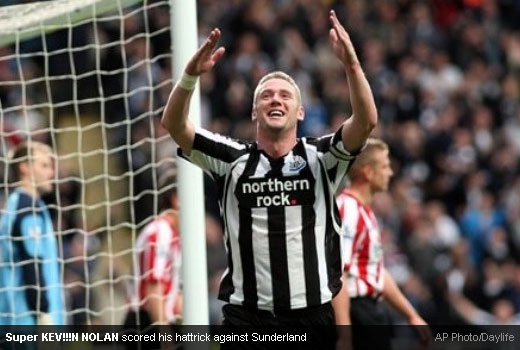 Kevin Nolan's hattrick today was the second time of Tyne and Wear derby in the modern football era, after Peter Beardsley achieved it for Newcastle in January 1985.
Today's score also the second biggest winning score for Newcastle. The biggest winning score against the macKem was 6-1, also in home fixture in October 9th, 1920 and away fixture in December 26th, 1955.
5-1 is actually beyond my wildest dream, although I thought it would be more pleasant result if it becomes the other version of Howay 5-0, but I'm satisfied and this is the team that I would be proud of, for the next whole week.
Until next game and thanks for coming to this site. If you want to cheer the Toon or say anything about today's game, your comment is always welcome. Howay the Lads!!!
Source URL: https://www.magpieszone.com/the-day-when-newcastle-united-is-the-best-team-in-north-east/
---