Steve Coppell Cries For Help from Madejski Stadium
by shearyadi | May 24, 2008 11:18 am
After being painly relegated from the top flight in the final day despite won their last match, Reading will have to ballance the funds by releasing some of their star players who has high pay rates.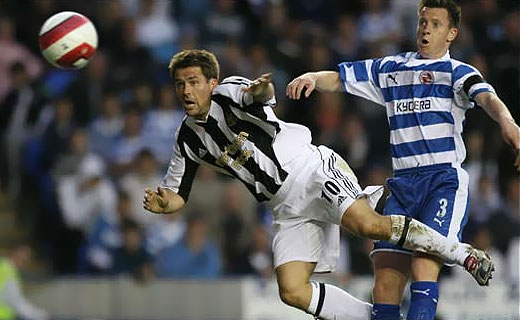 One player that is the most possible to leave is the England left-back Nicky Shorey. Coppell needs to adapt their finances to the Coca-Cola Championship, and will have to cut almost £500,000 from their weekly pay-outs and Nicky Shorey, who has served the club for seven years, is the main target from the likes of West Ham United, Aston Villa and Newcastle United.
"Nicky Shorey and a few others will be looked at as potential people to leave," Nigel Howe, club's chief executive said. "Nicky has made it clear for a long time that he hasn't been too happy at the club. Well, let's hope that somebody comes in with a good offer."
Shorey has been linked with us when the previous manager is preparing his January transfers, but the Royals side is rejecting any offers from other Premier League club for their star player. Nicky was also said have signed new contract with them at that time, but now the table is turn and they have to release him to survive in the Championships league.
I wouldn't mind if Keegan make a move for 27 years-old Shorey, who is still in the range of our "young players" policy, while one of today's news already said that West Ham are ready to make £5m bid to take him move to Upton Park.
Meanwhile, Sam Vokes who is one of other player that has been linked for a move to St. James's Park couple months ago, has completed his move from Bournemouth to Wolves in an undisclosed fees.
Source URL: https://www.magpieszone.com/steve-coppell-cries-for-help-from-madejski-stadium/
---