Southerners Will Never Understand and Will Never Be
by shearyadi | March 21, 2008 7:05 pm
I have my own visitor who write a critique about my post here on this blog, and I wonder what he/she comment will be if that new friend of mine read the other blog article about Keegan[1] as quoted below.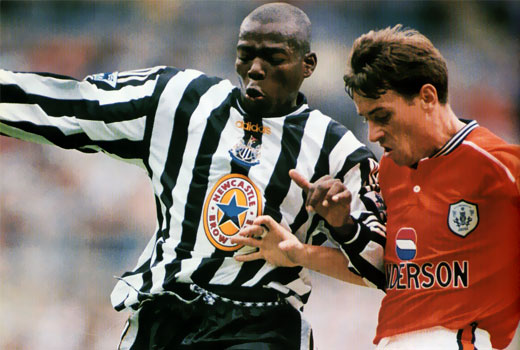 As Newcastle United hover around the relegation zone, the question is: Was Keegan's appointment a mistake?

It almost certainly is. From the very beginning it looked like a bad move hiring a manager who less than six months ago said he would probably never manage again. It was not the best start. Add to this the fact that he hasn't managed a football side in three years and we're looking at a guy who would be lucky to get a gig in the Championship.

The reason for Keegan's appointment is simple, Newcastle chairman Mike Ashley is a fan and Kevin was around for the glory days. Unfortunately the way to restore such things isn't to bring back that manager.

The game moves and you have to move with it. Keegan may well be able to help bring in some pride and he may even be a useful man to speak to the players, but that's not enough to make him the manager.
Thanks, but if you guys keep posting or only can post negative opinion about Newcastle United, you'd better stop doing it. Write anything else that fit on your tiny-minded Southerner glory hunters like sportsmanship, will ya? About Keegan, you'll never understand and will never be. It's what we believe and we don't need any outsiders thought about him or about our team.
Right, just forget about it and to be honest I was a fool to read that stupid article at first place. I suggest you my fellow Toon Army to ignore that such idiotic journalism and believe me, we will laughing at them out loud this summer and for most of the upcoming seasons.
Endnotes:
article about Keegan: http://www.sportingo.com/football/a7727_keegans-appointment-was-not-newcastles-best-interests
Source URL: https://www.magpieszone.com/southerners-will-never-understand-and-will-never-be/
---