Sign Up if you love the TOON, re-United for KEVIN KEEGAN
by shearyadi | September 2, 2008 8:50 am
Although no cinfirmation or the club official statement so far about the future of King Kev, but the press are all over the world reporting the news about his resignation from Newcastle United following of what so called a disagreements between Keegan and United boards, especially Dennis Wise and co.
One of genuine Toon Army has set-up a petition online demanding Removal of Denis Wise and Mike Ashley from Newcastle United FC. SIGN THE PETITION HERE NOW![1].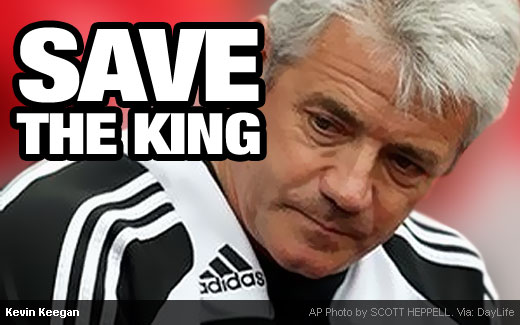 Below are the petition that was created by and written by Toon supporter Charles GF:
To: Newcastle United Football Club

This is a call to all fellow Newcastle United FC supporters to demonstrate their desire for the removal of Denis Wise from our great club. Furthermore, I am sure you all agree with the consensus that Mike Ashley is having a distinct detrimental affect to our existence in the Premier League and is unable to progress the club, therefore, we strongly urge him to sell the club at the quickest opportunity.

May I also outline the fact, Kevin Keegan is Newcastle United through and through, for this reason, I stress the importance of Kevin Keegan remaining at the club.

Thank you for your support.

The petition will be presented to officials of Newcastle United Football Club on the 15th of September 2008.

Sincerely,
The Undersigned[2].
Endnotes:
SIGN THE PETITION HERE NOW!: http://www.petitiononline.com/DWMANUFC/petition.html
The Undersigned: http://www.petitiononline.com/DWMANUFC/petition.html
Source URL: https://www.magpieszone.com/sign-up-if-you-love-the-toon-re-united-for-kevin-keegan/
---