Rob Lee hopes Mike Ashley to end his bitter feud with Toon supporters
by shearyadi | October 30, 2008 8:57 am
If the former Newcastle United midfielder, Rob Lee, believes that Mike Ashley should halt his bitter feud and offering a peace decalaration with Newcastle United's supporters, he just wants to see the stability of St James' Park back again.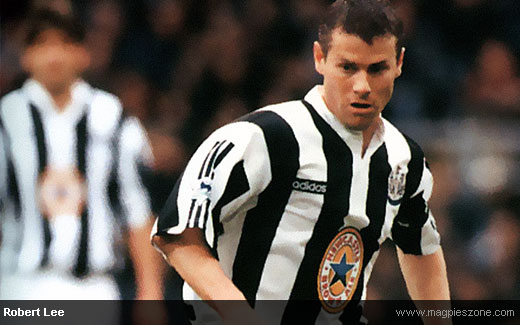 As quoted from telegraph website, Lee said "But it's now a matter of whether or not Mike Ashley wants to invest more money – because he will have to – or whether he just wants to get the club off his hands now."
Furthermore, Lee said that he's admire of what the Tottenham's owner Daniel Levy admitted to have got it wrong, by letting someone else buy players for the manager.
"They've now resorted to the way it should be done with Harry Redknapp and he certainly wouldn't accept that." Lee added more at the telegraph website.
True to that. I was in personal sees no further benefits to continue the war, and if everyone can realise the future of this club is all that matters, and if Mike Ashley is willing to do the same as Levy did at White Hart Lane, I can forgive Mike Ashley.
Whether MA will open a new conversation to bring KK back or not, that's another thing, but if he really wants to make a whole new way of relationships between him and the Toon Army, it's the right time now for him to make a new statement.
And the other important thing at the moment is that JFK is now seeking for a long-term deal with United, after securing the first win for Newcastle since August 2008.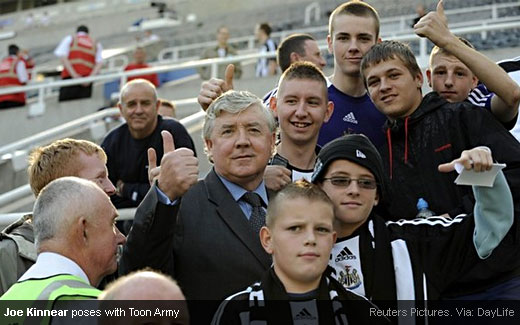 Currently served the club on a month-to-month contract, Joe Kinnear has warned the club owner that he is not prepared to serve as a short-term firefighter indefinitely.
"If Newcastle is not sold quickly there is going to come a point when I've got to look after myself," he said on the guardian site, "I would like a bit more security, I suppose."
When Ashley appointed him, he does not offering Joe a package that accompanies longer-term deals. "When we had our first chat I saw myself being here two to a maximum of three months, but if the club hasn't been sold by then we'll have to review the situation," said Kinnear. "I want to stay in the game. But I haven't got a clue what the future holds."
Now, the future seems still as cloudy as the fog of the Tyne, time will tell and I was hoping if not as soon as before Christmas, JFK would have his contract reveals and so he can continue to build-up the Lads mentality back.
Source URL: https://www.magpieszone.com/rob-lee-hopes-mike-ashley-to-end-his-bitter-feud-with-toon-supporters/
---