Riise Will Surely Raise With Newcastle United
by shearyadi | March 18, 2008 3:14 pm
I know this is an old rumour that speculating we are chasing him and today Sky has reported Keegan is trying to get him out from Anfield this summer.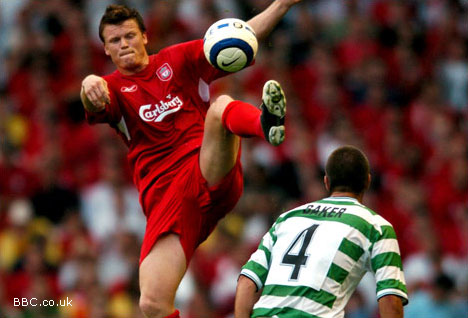 Riise join Liverpool from the French side Monaco in 2001 for £4.6million, and if Keegan is going to give a little bit of profit for the Kop side, I will go for an amount of £5million, and that is well bargain for the 27-year-old Norwegian left-back who can also playing in midfield.
No further confirmation from the player himself, but Riise representative Jan Kvalheim, is saying that Aston Villa is also interested to sign this player. "This is just speculation and John Arne will not comment on this," Kvalheim told the Dagbladet website.
Riise is currently have no bigger attention from his Liverpool gaffer who is more likely to play Fabio Aurelio and Ryan Babel on the Kop's left side, so anything still possible and I think the most important thing for us now is to focus on securing our Premier League status.
Source URL: https://www.magpieszone.com/riise-will-surely-raise-with-newcastle-united/
---