Pardew needs key men back
by Magpies | November 23, 2012 1:11 am
Newcastle United manager Alan Pardew believes the club can turn around their poor run of results and thinks that the wins will start coming as soon as some key players return from injury.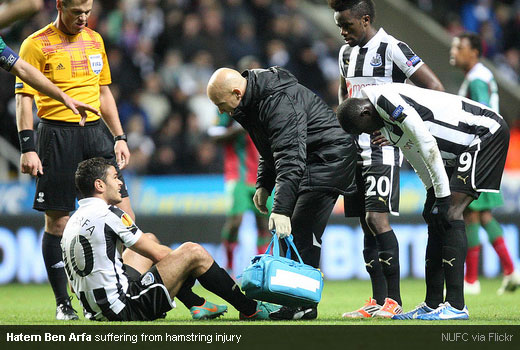 The Magpies are now without a win in four league matches and another draw against Maritimo in the Europa League on Thursday evening, before taking on Pardew's former team Southampton over the weekend in the Premier League.
Pardew said: "We've had a bit of a dip and we're sad about that, sad for our fans"
"I think it will help if we have our senior players back and hopefully we'll have one or two back this week and maybe a couple more next week. So that will arm me and make the side stronger."
It is certainly not time to be pushing any panic buttons at St James' Park just yet – Newcastle are in twelfth position in the league and only five points away from the top six.
In truth, Pardew's men have not hit the heights of last season just yet and performances have not been at their best. But, that will all come in time. Players such as Yohan Cabaye coming back into action are key as he is one of the most influential members of this squad.
When Pardew has all of his players to call upon, you will see a big change in performances and results in this Newcastle side and if he is given money to spend in the January transfer window, then a top four finish is certainly not out of the question. If you like a free bet, you will see they are out at 66/1 to finish in the Champions League places.
With Southampton, Stoke City, Wigan and Fulham to come in the league, Newcastle do have a decent run on games on paper. There are of course three Europa League games sandwiched into this though and it is all about how well Pardew can rotate his squad, or even if he is able to with the injury problems he has.
It is an exciting time to be following the Magpies and with the success the boss has had at the club so far, you would back him to turn this mini-blip around.
Source URL: https://www.magpieszone.com/pardew-needs-key-men-back/
---