Only Happens At Magpies Zone, Interview With Kevin Keegan
by shearyadi | March 28, 2008 4:53 am
In the cold wind Fog of the Tyne, I have an appointment with Kevin Keegan, what a nice lad he is when he accepting my proposal to have an interview with him recently and below is what could only happens at the Magpies Zone!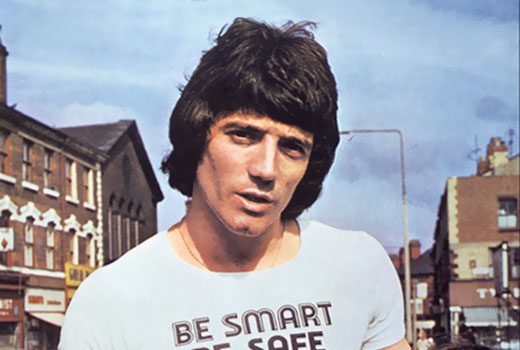 How do you feel about Newcastle United latest result?
It's good to win. You win when you score more than the opposition. We've been going wrong on that bit for a while!
Which player do you think you will keep at Newxastle United and why?
Peter Beardsley. He's done nothing wrong.
Do you feel any regret of taking the Newcastle job once again after being retired from coaching?
No regrets at all. Anyway, some would say you retire from coaching when you work with the majesty that is Alan Smith.
What is your personal opinion about the current english premier league, the style of play and how do you handle the change?
We've only just won, so it's fair to say the change hasn't been easy. The lads now know to go out and do the opposite of losing, it's that easy.
Do you think you will have the same success like your first reign if you have the chance to start it all over and pick your own team next season?
If we keep Barton, all will be fine. Hang on, forget that bit! With a team of new players, we have a good chance.
The last manager said that he needs at least five years to develop Newcastle to become the major force and one of the top four elites in premiership, how long do you think you can achieve that status?
Five years to develop a force and five months to get relegated. That was his plan, wasn't it? Hahaha! Only joking. They say a week is a long time in football, so, I'd say with his (current) players it may take a long time…
Last one Mr. Keegan, in what part do you think Newcastle needs more improvement and any player on your mind that would fit on your plans?
I like the look of Shearyadi, he reminds me of a player we used to have, Alan Shearer!! 🙂
Suddenly I heard someone yelling at my ears "Wake up you lazy bonny lad!!! It's time to make real update for your blog!!!" Then I found out me still laying in bed…
Source URL: https://www.magpieszone.com/only-happens-at-magpies-zone-interview-with-kevin-keegan/
---