No Possible Move For Bolton Striker Johan Elmander
by shearyadi | October 12, 2010 12:15 am
Although some news site has been reporting that we are chasing the 29 years old Bolton Wanderers' Swedish striker Johan Elmander, I personally would not take it seriously.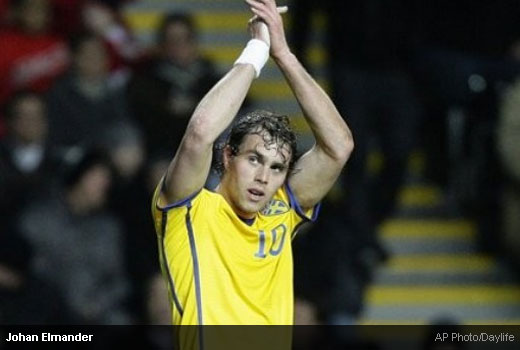 If we are looking at Chris Highton's signing history, Newcastle United mostly looking for more younger players than him. Chris Hughton also has rejected the suggestions of signing him to St. James' Park.
The other latest news regarding to who will be our new signing in January is that Blackburn Rovers, Bolton Wanderers and Newcastle United are in the race to sign Wolverhampton midfielder David Jones.
Jones, 25-year-old now, is in his final year of contract at Molineux, and from The Mirror claims, the negotiations over a new deal between him and Wolves have currently broken down.
The former Derby County man is also reporting to look for the opportunity to carve out a fresh contract, but he also have been reported that he wants to move elsewhere if the new contract negotiation should run down.
Meanwhile, French Ligue 1 side, Marseille, from where we have loaned Hatem Ben Arfa, are revealed that they will take action against Nigel De Jong following his poor tackle on Ben which causing his leg breaking in two places.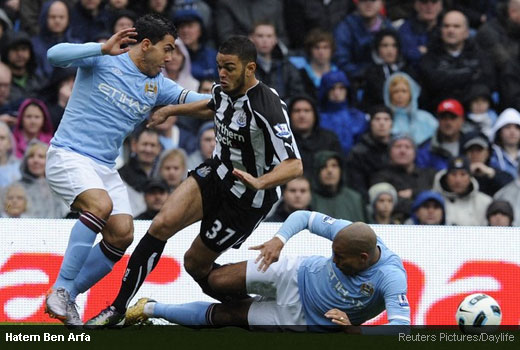 Ben Arfa is expected to be out of action for the remainder of the season until his loan is completed because of that injury. Newcastle United have joined the action and asking the Football Association to punish dirty player like Nigel De Jong for his leg breaking tackle, while the French club will take the legal action against De Jong.
I also monitoring Steven Taylor current situation at St. James' Park, and although Chris Hughton is keen to keep him at Newcastle United, the latest news suggests that he could move to join Scotish side Glasgow Celtic in January on loan deal until the end of this season.
Taylor is already on transfer list at the moment, and Chris said that it is a club decision to put him on the transfer list. From BBC Radio 5 live reports, Taylor has rejected a new four-year deal worth £40,000 a week while he, or I should say his father, was looking out for terms of around £60,000-a-week.
Source URL: https://www.magpieszone.com/no-possible-move-for-bolton-striker-johan-elmander/
---