Nil Nil, We Won that Nil Nil at Stamford Bridge
by Magpies | November 22, 2008 11:33 pm
No one really believed we could do it, not even Screacher (or even me -Ed), but it was great, and always an honour to be in amongst the Toon lads.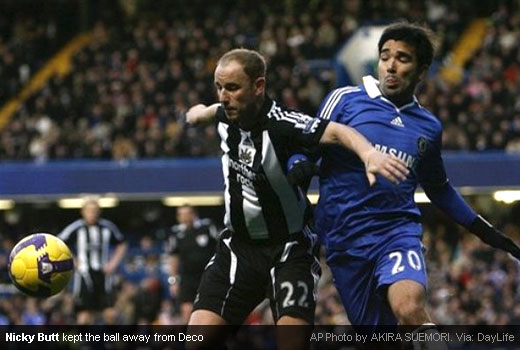 A great effort by everyone, the back four (before it became a back seven) did really well and need credit for stopping a very good Chelski side. Was especially impressed by Bassong and thought Enrique raised his game up a couple of notches to put in a sound performance. Beye is good.
Butt had, I thought, one of his best games closing them down in Midfield and never allowing them to play. And was ably well assisted by Guthrie.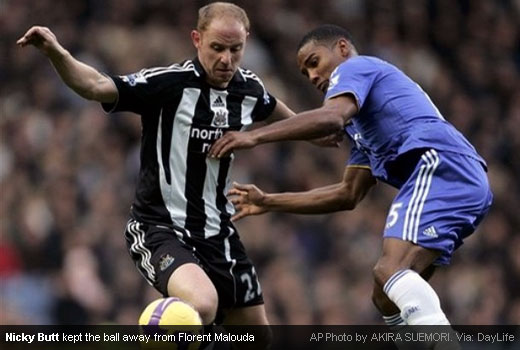 Jonas was good and offered our best out to relieve the defense of the pressure in the second half, I was surprised when he was replaced. The front lads were always going to be up against it but I thought Owen was actually pretty poor today.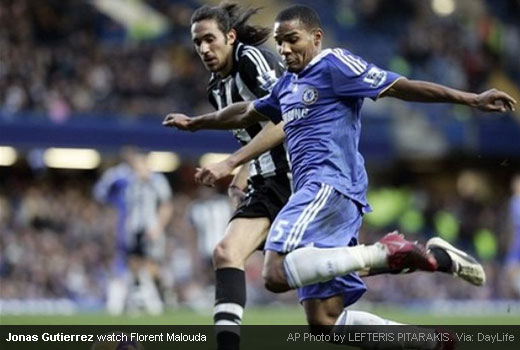 I would have taken Duff off for Nzogbia as contrary to the Match Day thread I was not that impressed with Duffs performance. Zogg did well when he came on.
The game started lively enough with us easily holding our own for the first 15 minutes, including a very good save from Shay diving to his right. Gradually Chelski started to push us back, and the doubts start to creep into your mind, but just before half time we had a good period and were very unlucky not to score when Spiderman (I hate that name) got around the defense and put in a great cross which I still don't know how they kept it out.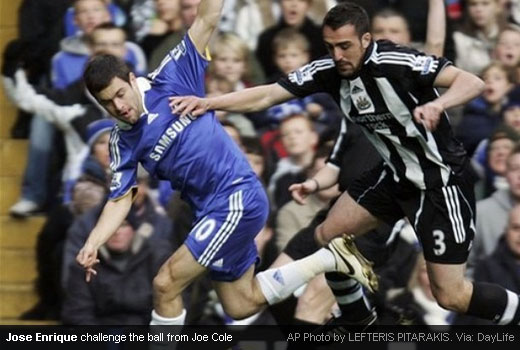 Very happy to be going in at half time with a clean sheet.
We got our moneys worth in the second half with 90% of the action taking place in front of the Toon Army. Backs to the wall stuff for the whole of the second period, but the lads worked their knackers off, soundly backed by us. Heart stopping moment when the ref awarded the goal.
But there is a God…well a linesman with a flag anyway. It was especially nice to see the smug smiles wiped off the home support, and laughed at the electronic score board announcing "GOAL".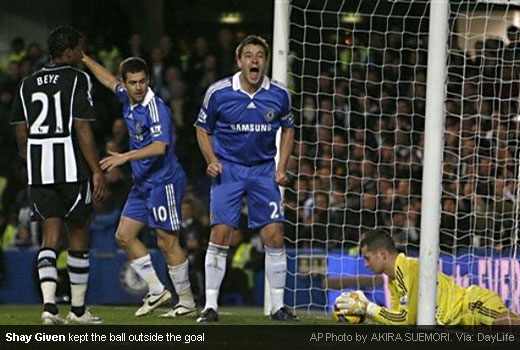 One more heart stopping moment where from my position looking straight along the goal line, I was certain that Shay had kept the ball out, just needed the ref to be as sure. No it did not cross the line.
After that it was hard work, but we made it to the end and an exstatic Toon Army cheered on a Moral Victory. Proud of them all!
Source URL: https://www.magpieszone.com/nil-nil-we-won-that-nil-nil-at-stamford-bridge/
---