Newcastle United vs Sunderland match review
by Magpies | March 7, 2012 1:14 am
We didn't really get going in the first half and were generally 2nd best, particularly in midfield. Despite this, I can only recall Krul having to make one save, pushing Bendtner's curling shot comfortably around the post.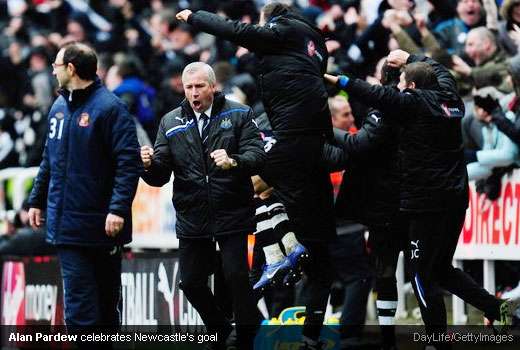 On our part, our passing was dire, delivery from out wide and from dead balls was poor, and far too often we resorted to knocking long balls up to Ba & Cisse. I thought we should have had a penalty in the 1st half when Ba's legs were taken from behind – by O'Shea, I believe – and another in the 2nd half for a clear handball.
In the 2nd half we came out with an entirely different focus, intent on outplaying them. Hatem Ben Arfa had replaced Raylor wide right and immediately started running at Richardson – quite clearly their weak link at left back but someone we had not once taken on in the 1st half.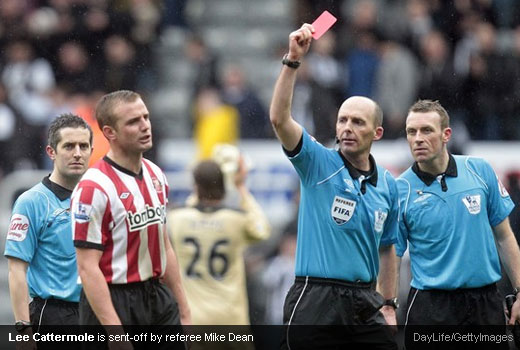 Apart from one breakaway when they could and perhaps should have scored, we totally dominated the 2nd half. We mixed up the long balls and short passing much more effectively and penned them into their penalty area for long periods. This was the case before Sessegnon was sent off, which imho made little real difference to the flow of the game.
We found it difficult to break them down, but with so many bodies in the box this was perhaps unsurprising. Our final ball was often weak, our shooting generally off target, and it looked as though the equaliser would not come.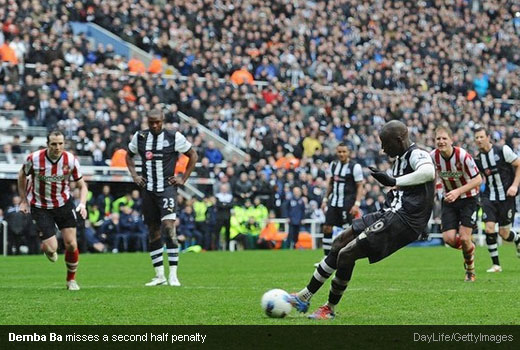 Around the time we got the penalty I was thinking that if we got one we would go on to win. If Ba had despatched the penalty I still think that would have come to pass. As it was, Shola's thoroughly deserved equaliser came very late and weren't to conjure up another one.
Frankly, I was disappointed by the mackems. I was expecting them to play a lot more football and be very dangerous on the break. Their physical approach certainly knocked us out of our stride in the 1st half, but once we started playing football they looked ordinary. Tbh, I thought Wolves last week were a better football team.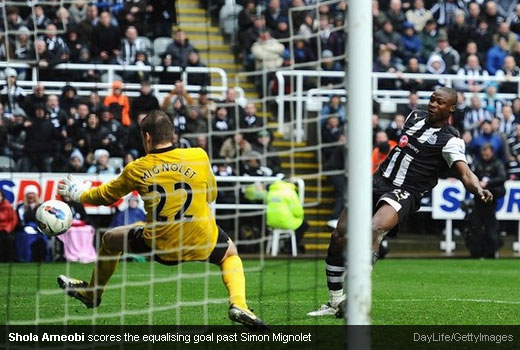 I feel we have played poorly in recent weeks. However, I saw signs in that 2nd half that we may have finally begun to rediscover what made us successful earlier in this campaign. We may ultimately have the knuckle-draggers to thank for literally kicking us back into action.
Source URL: https://www.magpieszone.com/newcastle-united-vs-sunderland-match-review/
---