Newcastle United v Aston Villa, Barclays Premier League match review
by Magpies | September 3, 2012 1:58 am
First half we were poor. With the exception of a few decent breaks down the left from Santon we showed very little effective attacking play.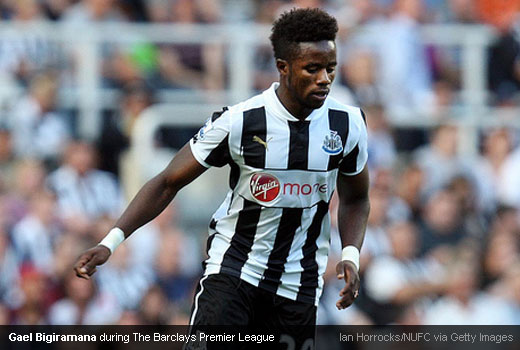 Cabaye still looked as if he was on his holidays and Ben Arfa was having one of those frustrating afternoons when he kept running into trouble. Our delivery into the box, both from open play and from set pieces was absolutely woeful.
Villa[1] were no better but were worki g their socks off closing us down and denying space. We seemed unable to match them in that respect and were beginning to leave players unmarked in the box.
Bent was left free on our left about 8 yards out but couldn't make the most of it thankfully. The ball was then played out their left where it was headed on by some bloke who was unmarked to another bloke who was unmarked who crossed for a third bloke who was poorly marked to head in. Sorry an out the lack of names but I didn't know half their team at all.
Simpson then went off injured. I assumed Santon would move over, Jonas back and Marveaux would come on. Wrong – Anita moved back (and did a decent job there) and Bigirimana came on in midfield. This lad is still raw and makes the odd mistake but I noticed his contribution far more than that of some of our established players.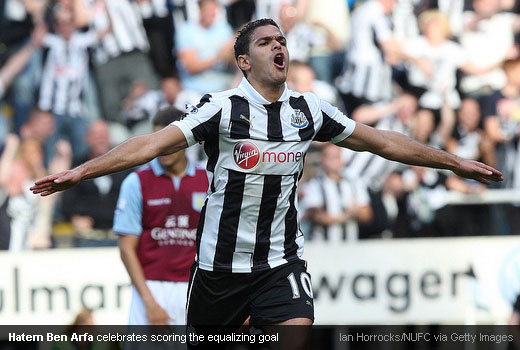 Second half saw little improvement at first. I told Mr Jacko that Pardew should take Ben Arfa off because he was as much use as a plastic frying pan. Next minute he cuts in from the left and unleashes an absolute thunderbolt into the top corner of the net!
We huffed and puffed after that but came nearest to scoring in the final minute when a superb Cabaye free kick was clawed away from the top corner by Guzan.
A disappointing display against a team who had little to offer other than great work rate.
Endnotes:
Villa: https://astonvilla.vitalfootball.co.uk/aston-villa-fancied-to-keep-rolling-at-leeds-united/
Source URL: https://www.magpieszone.com/newcastle-united-v-aston-villa-barclays-premier-league-match-review/
---