Newcastle United success are not only about Big Names signing with big money spend
by shearyadi | September 1, 2011 2:45 pm
Summer transfer had been concluded, and the results are quite satisfying for some fans while according to quite alot of fans, it was a big failure. I'm in particularly would like to highlighted some opinions from the Telegraph reporter Luke Edwards, as quoted from his blog today.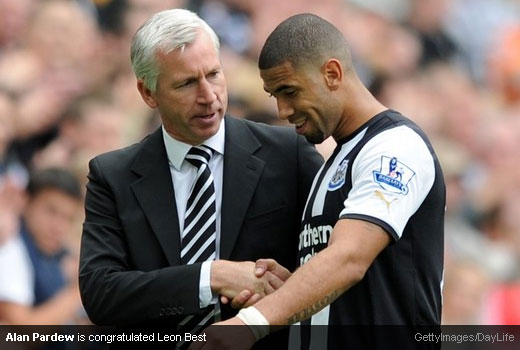 "That's not to say their business has been disastrous. In fact, in certain areas it has been rather good, but mistakes have been made and, perhaps worse still, there has been a startling lack of ambition shown given the position of strength they were in when the window opened."
In my honest opinion, with all my respect to Luke's opinion[1], I don't think he (or any one of us) knows very well all the works that (possibly) have been made by United's scout and managing director Derek Llambias.
People (United's fans) keep asking about the £35m from the sale of Andy Carroll to Liverpool[2] and how we "should" spend it to get the player with "highest" price as that's the way to get quality player these days.
Although I'm not saying that was not true, but I don't think that's the only way to do it. We still (hopefully) can get "quality" players even though he's not in the ridiculous expensive amount of money.
I also don't agree with Luke on his further statement, "Newcastle lost sight of what was so badly needed, even though manager Alan Pardew rarely let up in his highlighting of the issue."
I think, what so badly needed by Newcastle is a fullback, and we have got one player to fill in that position. And how about a new striker? I don't think we are in desperate to get the replacement of Andy Carroll because we still have "enough" backups.
This type of press statements are a deadly poison for us, the Toon Army, if we cannot filter it well and think about what should probably is the truth of things in the real world, not in their office keyboards or even as tiny as their smart pad.
Lastly, Luke also mentioned:
"Yet, as every Newcastle supporters knows, Newcastle's squad has lost its two top goalscorers from last season – Carroll and Nolan – it's spiky motivational force – Barton – and it's flying left-back – Enrique. These are gaps that have been filled, but we have no idea how successfully."
True, we have no idea how successfully the replacements are, but I also would like to ask if we get those high price big name players, with a quality that some Toon fans are wanted, are they also can guarantee a success?
You decide!
Endnotes:
Luke's opinion: http://blogs.telegraph.co.uk/sport/lukeedwards/100018830/newcastle-uniteds-failure-to-sign-a-striker-leaves-a-bitter-taste/
Liverpool: https://www.football365.com/news/arsenal-3-4-liverpool-16-conclusions
Source URL: https://www.magpieszone.com/newcastle-united-success-are-not-only-about-big-names-signing-with-big-money-spend/
---