Newcastle United Still On the Right Track
by shearyadi | November 21, 2010 12:25 am
Honestly, I don't know where to start, the whole things are totally screwed up and huge disappointments are mounting everywhere after last night disastrous result against Bolton. But, one thing that I always keep in mind is to think positive and always see from both sides.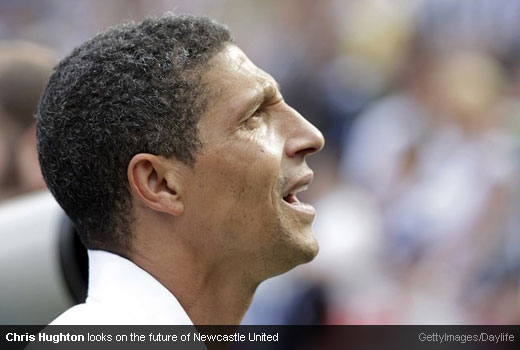 This Newcastle team is still in progressing, and only time will tell where we will be ended at the final season next year, which I hope we will stay as Premier League team.
I still gives a huge credit for what Chris Hughton has did so far for this club, and will never say that he's doing the job half-heartedly because he doesn't received a proper appreciation from the Toon management, in terms of good salary and a new contract.
Last night defeat was not 100% Hughton's fault, even Maurinho can't give us a win against a newly good solid Bolton team with our current squad, not to mention that we are playing without at least three of our first team players.
I want Newcastle to reach top of the league, and who doesn't? But, isn't it sweet if we can achieve that base on fight for it and not instantly like "Buy for It", so please give him our 100% support, stop put the blame on him, we will be alright!
He has done wonderful jobs last season in Championships, and also did great this year in our bid to stay, I repeat, our main goal this season is to stay in Premierships and we are exactly still on the right track.
Until then, thanks for coming to this site and Howay the Lads!!!
Source URL: https://www.magpieszone.com/newcastle-united-still-on-the-right-track/
---