Newcastle United Premier League Predictions – Triumphs or Losses
by Magpies | August 19, 2019 4:01 pm
There are not many clubs which can be promoted to the Premier League and do well in their first season and still remain competitive. That means that a certain club made the right decisions and hired the right talent. Looking ahead, however, what hope is there for such a club against the likes of Manchester City, Liverpool, Tottenham, Arsenal and Chelsea?
In this case, Newcastle United is the club which was relatively recently promoted to the Premier League, namely in 2016. People like to bet on the outcome of a certain club, when they get the chance. Most people bet on the outcome of a single match, win or lose. Some experienced punters look for promotional codes to make their betting a bit cheaper, like this PointsBet NJ promo code[1]. But, should one bet on Newcastle's future? What can they be expected to do in the 2019/2020 Premier League season?
The First Couple of Matches – Some Wins Some Loses
Before any predictions, given that the season has already started, it is important to look at the first couple of matches that Newcastle played. Their first couple of matches were against the following teams, Arsenal and Norwich City. They managed to lose both games. The game against Arsenal was a bit tame, losing only with a single goal. Against Norwich City, however, they lost 3 to 1. They showed signs of life but were outclassed by Norwich City. These results do not look good for Newcastle United, but the results are just numbers.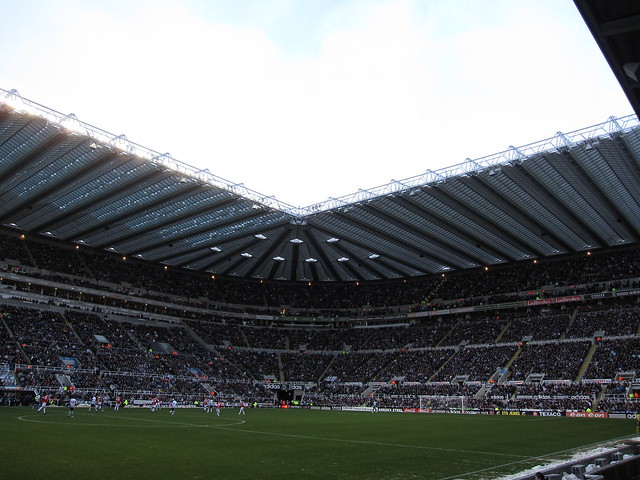 The Upcoming Matches – Tottenham and Watford
The upcoming matches for NUFC are mixed. Tottenham is one of the best teams in the Premier League. Tottenham was tied with Manchester City, 2 to 2 and beat Aston Villa 3 to 1, in a similar fashion in which Norwich City beat NUFC. Watford, on the other hand, might be the easy point that NUFC needs. They lost both their matches, 1 to 0 against Everton and 3 to 0 against Brighton. While winning against the Spurs might be a long shot, winning against Watford is what many fans are hoping is going to happen. The matches will tell us, however.
What Can We Expect in the Future From NUFC?
The fans are certainly not happy with NUFC this season. There were at least 10,000 unsold tickets for the opening match against Arsenal. The criticism is toward Newcastle's owner, Mike Ashley, who is a businessman first, and a football club owner second. He apparently does not care about the club's success, even though they finished 13th last season. This is apparent, because the club was nearing relegation in January.
The fans do not want Ashley around, and want better transfers, rather than better business decisions.
When it comes to transfers, Allan-Saint Maximin and Joelinton are the two players which were recently signed, the first with obvious attitude problems and the second with a high fee.
Newcastle's future is definitely in question, but what counts is what happens on the pitch.

Endnotes:
PointsBet NJ promo code: https://www.bonusnewjersey.com/pointsbet-nj-promo-code/
Source URL: https://www.magpieszone.com/newcastle-united-premier-league-predictions-triumphs-or-losses/
---