Newcastle United new sponsor kit opinion from both sides
by shearyadi | October 9, 2012 9:28 am
To be honest, I was one of those who are not too happy with the appointment of Wonga as the new sponsor kit for Newcastle next season.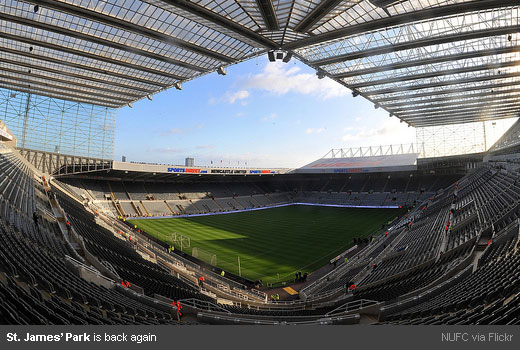 From what I've read, the new sponsor Wonga have a bad reputation with the public because they charge very high interest rates. Everyone assumed that this was a bad deal for NUFC because of that and also because they assumed that Wonga Park/Stadium would also follow soon.
And then by a stroke of genius and in an instant, Wonga have immediately got the fans back onside by including in the deal, the rights to change the name back to SJP. Nothing but good things being said about the Wonga/NUFC deal at the moment by both fans and the media.
Still not sure what happens when the four year deal is up, does Ashley will rename the stadium back to Sports Direct Arena until a new sponsor is found and pays to do the same thing?
And finally, after taking a deep breath, a glass of black coffee and pack of cigarette, I write this article and declared that although I'm sad and not happy with Wonga's appointment, I welcome them to the club and hope that their missions to investing in Newcastle United's young talent by providing significant financial support for the Academy, was not just written on a paper.
PS: Thanks to Paul English for your honest opinon, so I can write this 🙂
Source URL: https://www.magpieszone.com/newcastle-united-new-sponsor-kit-opinion-from-both-sides/
---