Newcastle to offer £6.5 million for Chelsea Left-Back Wayne Bridge
by shearyadi | April 1, 2008 5:34 am
That was from…The News Of The World who is reporting Kevin Keegan ready to try to lure Wayne Bridge away from Stamford Bridge. Well, as I always said, until the fat lady sing this is just another media speculation.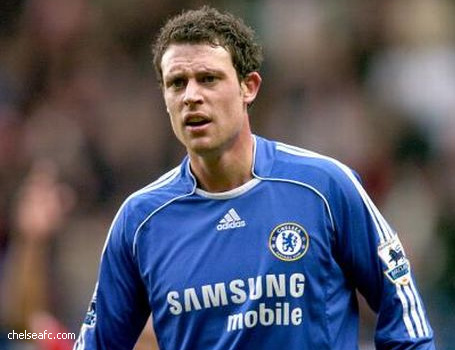 Meanwhile, from The People, La Liga stars Luis Fabiano and Jose Antonio Reyes were high up on KK's wish-list, with our 'Spanish speaking' recruitment chief, Tony Jimenez, already being in contact with Reyes' representatives. This news has been circulating the net since last Friday.
24-year-old Reyes, despite having scored 16 goals in 69 appearances for Arsenal before moving back to Spanish La Liga with Real Madrid has failed to score in his last 24 games. He could be available next summer at clearance sale price around £5 million.
Meanwhile, another report suggesting we are chasing Seville's striker Luis Fabiano is nothing but a daydreaming news, as the player himself was already declared he wants to wait until the end of season and will see whether his team can qualify to Europe next season or not.
The Brazilian striker is now La Liga top scorer with 22 goals so far this season – and if his current team failed to get the ticket to European league next season he will start talking over a new deal and the main possible place he will go for is Santiago Bernabeu not St. James's Park.
The people also has KK chasing unsettled, and off form, Spurs winger Aaron Lennon who is seeing less and less of the action under Juande Ramos. Interestingly, this comes at the same time the paper has Martin O'Neill preparing to attempt to take James Milner again from us.
Source URL: https://www.magpieszone.com/newcastle-to-offer-65-million-for-chelsea-left-back-wayne-bridge/
---