Newcastle Summer Transfer Policy Against Keegan Targets
by shearyadi | May 20, 2008 8:03 am
What is going on with Newcastle? I can agree of the policy to sign young player to play for Black-and-White but if there's more mature, experienced player available and he's good enough then we will not going to sign him?
From the Irish soccer, there's one rather shocking news about Richard Dunne's age is likely to scupper his chances of a move to Newcastle United this summer. I really could not believe it, what the hell the Three Muskeeters are in full control to judge who is good or not to play but not the manager himself?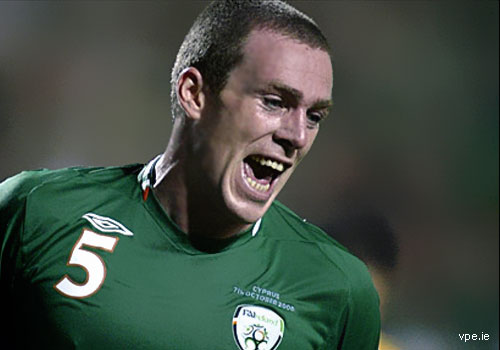 It was once being reported that their main duty is to fill in the reserve squad for the future, but if they also taking part in senior squad, then I can see that Keegan's second coming will end-up in tears just like in 1996.
Northern Echo newspaper also reporting Toon gaffer Keegan has been informed that the summer transfer money will only be made available to sign young players with a higher sell-on value, very nice one Mike! You're truly one greedy businessman, and I can see now that your true colors are not in Black-and-White but more into the colors of money.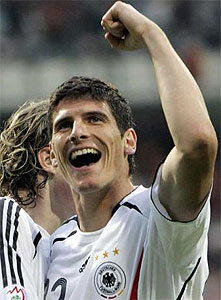 The Journal Live is writing about Kevin Keegan's targeting the fourth front man to complement Michael Owen, Obafemi Martins and Mark Viduka next season. Keegan is to believe have been scouting VfB Stuttgart's Mario Gómez and St Etienne's Bafetimbi Gomis.
Stuttgart's 22-year-old target man Gomez, played on last weekend's VfB draw 2-2 with Arminia Bielefeld where he scored a penalty for his side to qualified for next season's Intertoto Cup.
Gomez, who also qualifies if he wants to play for Spain beside the German national team has scored 28 goals in 32 club appearances this season and six goals in nine international appearance.
With Milan, Fiorentina, Juventus, Real Madrid, Chelsea, Arsenal and Manchester United are all said to be monitoring him while Stuttgart coach Armin Veh is saying that every team who interested in Gomez will have to ready with at least £40m for his services.
Newcastle will also have to fight to get the 22-year-old Bafetimbi Gomis with rumours persisting of Milan's interest in Adebayor, Wenger could see him as possible replacement at the Emirates. Other team that also keen to sign the 6ft 3in tall striker are Marseille and Sevilla.
Source URL: https://www.magpieszone.com/newcastle-summer-transfer-policy-against-keegan-targets/
---