Newcastle still lacks of depth in key areas
by Magpies | August 29, 2011 6:36 am
In my honest opinion, we need more than a left back and striker. We now don't have a single Premier League class full back – Simpson, Ryan Taylor are at best squad players, and Perch is worse than useless.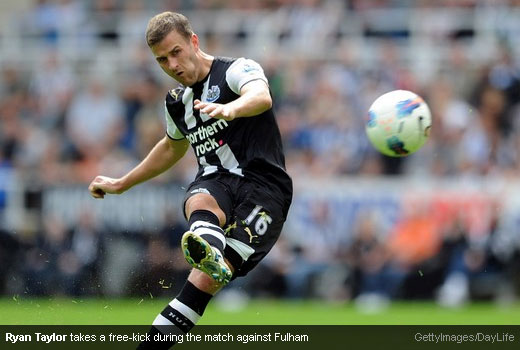 Shane Ferguson could be terrific but we can't depend on him at this stage. We need another center back. I said this long before Williamson got injured, but it is is now a high priority. I guess the ideal would be a good full back who could also play effectively at center back.
Despite the apparent numerical stength in midfield, we ended up with Alan Smith coming on yesterday. We lack genuine cover for Tiote and Cabaye in the centre, and are only an injury or two away from Guthrie being back in the team.
Gosling and Vuckic offer possible alternatives to Cabaye, but Gosling is still recovering from a potential career-ending injury, and for some curious reason wasn't even on the bench yesterday. Vuckic picked up yet another inury yesterday, and seems to be on the way to becoming a permacrock.
We are desperately lacking a player who can effectively link midfield and the striker(s). Lovenkrands is simply not effective in this role, and we have to hope we can get Hatem Ben Arfa back, keep him on the pitch, and quickly.
Up front, I believe we need two strikers, not one. Lovenkrands is simply not good enough, and Ranger is on his way out. Best and Shola are barely good enough and perpetually injury prone. Imho, we missed a major opportunity by letting Shane Long go to WBA – he is playing well for the Baggies and would have been the perfect replacement for Lovenkrands. We might get by with Shola, Best, Ba and ANO if Sameobi can continue his current rate of development and make a genuine contribution.
Frankly, I feel we are about five players short of where we really need to be.
Source URL: https://www.magpieszone.com/newcastle-still-lacks-of-depth-in-key-areas/
---