Newcastle create the perfect halloween nightmare on Britannia
by shearyadi | November 1, 2011 3:07 am
They may participate in the European league and their home games record were also good. None have beat them before they meet the Mighty Magpies. The likes of Manchester United, Tottenham and Chelsea are only can take 1 point at Britannia, while Liverpool have lost there.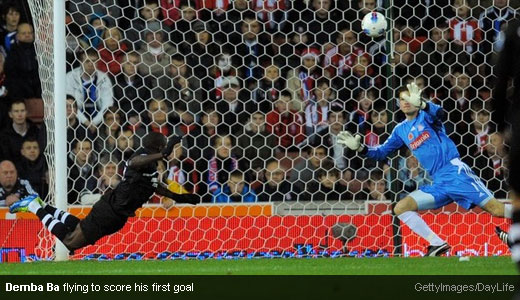 Last year we were beaten heavily with 4 goals, and it looks like the Potters fans are very confidence that the same result will repeated again last night, but they have witnessed the all brand new Newcastle Undefeated Football Club, as the final result was their worst Halloween ever at their own yard.
United visit the Britannia on a quest to conquer the third spot on the Premiership table from Chelsea who got thrashed last Saturday by Arsenal. Frankly I would be happy with a point there, as it will guarantee us the third spot.
United were playing without Tiote who has an injury problem and Pardew give a chance for Guthrie to take his position, and he's more than adequately to handle his tasks in our central midfield.
Man of the match is (our future #9) Demba Ba who scores a hattrick. With his performance last night, Stoke manager Tony Pulis was wondering why he's not one of their player in first place.
Ba took United to the lead after just 11 minutes through United's swift direct attack. Tim Krul send the ball out and being flicked on by Leon Best to the position of Obertan who sprint the ball and leaving Marc Wilson trailing in before clipping a delightful cross to Ba, to score his first goal of the match.
United then soon become under a heavy pressure from the Potters, but we held them firmly with Coloccini and Steven Taylor commanding the area. And as much as they give us the tests, we simply responded once we had the chance to hitting them back on the counter.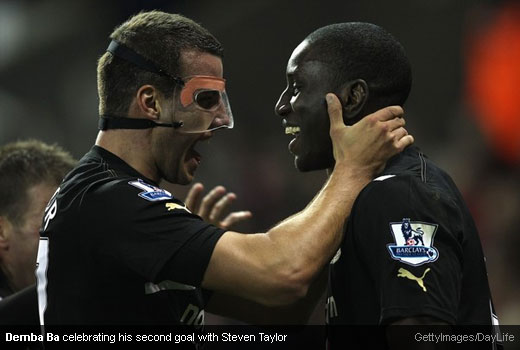 Newcastle's counter attack producing Ba's second when Coloccini's angling ball fell into the box for Upson to try to headed it out. The ball was only goes as far as Leon Best who return it low back into the six-yard box where Ba is waiting to finish it with a verocious strike.
The home side could only response with a goal from penalty when Peter 'always diving in the six-yard box' Crouch react to Ba's soft touch. Jonathan Walter gave the Potters a false hope to save their game.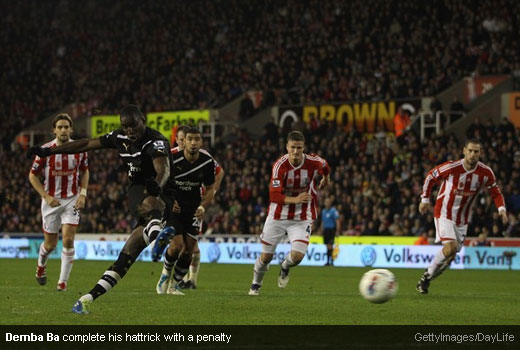 But, soon after Crouch tumbling down heavily like was being hit by a male elephant, United have another reward from the referee and in a similar situation as Huth nudged Best inside the box. Ba made no mistake, as he scores his third.
That's it, the mission accomplished, third in premiership as the reward of the lads hard work and never-end fighting spirit so far this season. I must say that I have started to believe in Alan Pardew now, as we are walking in his wonderland.
Source URL: https://www.magpieszone.com/newcastle-create-the-perfect-halloween-nightmare-on-britannia/
---