Newcastle 1 – 1 Aston Villa match review
by shearyadi | December 21, 2015 10:22 am
The Magpies result 1-1 draw against bottom-of-the-table Aston Villa left the United faithful deflated due to the fact it came at home and have a back-to-back wins against top of the table teams before the Saturday's match.
McClaren admits that his Toon side will need to continue to develop on how to control the games[1], especially when we are in the lead.
McClaren said: "We are not at that level (where we can control games) yet but that is the level you want to get to."
"We are trying to get that balance between the two so we are growing, developing; we are not there yet but as long as we keep battling and picking up the points and always being competitive (then we'll be fine)."
Newcastle took the lead in the 38th minute, when De Jong mis-hit delivery, the ball skidded under Chancel Mbemba and through the entire Villa defence before Coloccini sliced his shot into the net.
Newcastle then have to the chance to kill the game in the 59th minute, with Wijnaldum picked out Siem de Jong unmarked at the back post just to see the Dutchman direct his header wide.
It was an awful miss – and then Villa were level after Janmaat allowed Ayew some space in the left-hand corner of our defense box before whipping a curled shot into the far corner past a diving Elliot.
Elliot had another good performance and kept Newcastle level couple of times, especially with a brilliant tipping over a powerful Gestede header in the second half. So finally with a promotional code money placed on draw was at this time very lucrative.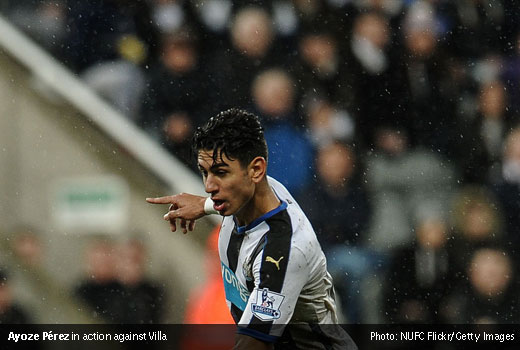 Ayoze Perez, who come in as substitute then missed another Toon great opportunity to win the game in injury-time just like what he did against Spurs. Played in by Sissoko, he could only direct his shot high and wide from 12 yards out.
Endnotes:
how to control the games: https://en.wikipedia.org/wiki/Steve_McClaren
Source URL: https://www.magpieszone.com/newcastle-1-1-aston-villa-match-review/
---