New sponsor deal for Newcastle at the start of 2013-2014 season
by shearyadi | October 2, 2012 1:08 am
After a quite shocking news of a new 8 years contract deal for Alan Pardew last week, Newcastle United's Managing Director Derek Llambias is ready to represents an excellent commercial deal for the club at the start of next season.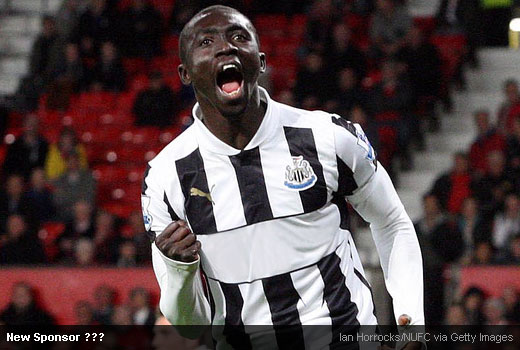 The current sponsorship contract with Virgin Money, reportedly worth 'only 3 million pounds' per season, was reported being called an early halt tonight although Virgin Money sponsorhip agrement was only signed in January this year.
Llambias said that the club is looking for more valuable kit sponsorship, and who knows we can have something that close to what Manchester United's record of $559 million deal with Chevrolet.
I was – in my own personal thought as a Toon fan – hoping that if any new 'crazy' deal is actually out there, the club directors should give Pardew a more significant amount of transfer budget next summer.
But, I also have fear that the new sponsor deal will then following with another stadium name change as part of the new deal. This is not a kind of stability that most of the Toon fans would be expecting from the club directors and chairman.
While in recently the Toon fans are beginning to give some respect to both Mike Ashley and Derek Llambias for the good achievement we have last season, they should not ruin it with any 'bad moves' which will resulting negative meaning of 'stability'.
Source URL: https://www.magpieszone.com/new-sponsor-deal-for-newcastle-at-the-start-of-2013-2014-season/
---