New Newcastle take over plan will bring us to glory shortly (with a BIG question mark added here)
by shearyadi | August 4, 2008 11:41 am
Alright, alright, someone email me and asking me why Magpies Zone don't say anything about the current rapid issues of a new take over plan from the man who has the "personal" fortune of TWICE that Russian who own the Blues.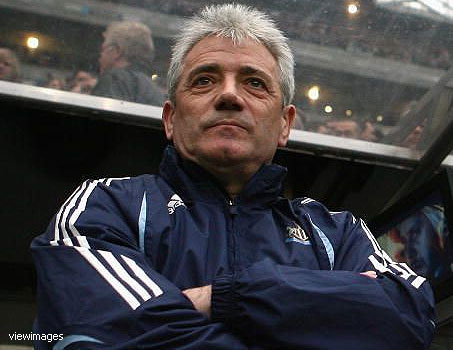 Well, the truth is, I'm kinda allergic to those gossip kind of news. I only want to write if that is actually happening and not guessing or "someone told you so". But this time, I was tempted to write a "personal" views about this subject, as its getting hotter and hotter each day.
Anil Ambani, the sixth richest man in the world[1] with a fortune of £21 billion. He's the younger brother of the fifth richest man in the world Mukesh Ambani. Both are chairmans of Reliance Group.
Anil would not be the only one who considered to "take-us-out-of-long-long-misery-situation" as the other wealthy company is also interested in the buy-out. He has a competition from Singapore-based global investment company Profitable Group[2] where Steve McMahon was in charge as the group Commercial Director.
The price of Newcastle United Football Club, set by Ashley, is £260 million ($514 million) and for both bidders, that is well within their reach.
Alright, that's the fact of our current bidders and it's now depends on Ashley's decision to sell or to hold. I personally would love to hear a "Sell" decision, as I don't think Ashley is "BIG" enough to compete with those tycoons who control the top four clubs.
Do I sounds like a new bandwagon glory hunter to you? Maybe I am now, but I have to say that we will be hard, or in other more negative words are "Almost-Impossible", to get into the level of the current top four sides without spending big.
Let's say, success can not be bought no matter how rich you are, that's true but these days sports is not just a matter of "sports" in the old days. Sports today means business, and good business needed sufficient funds to reach the success. You get what I mean here?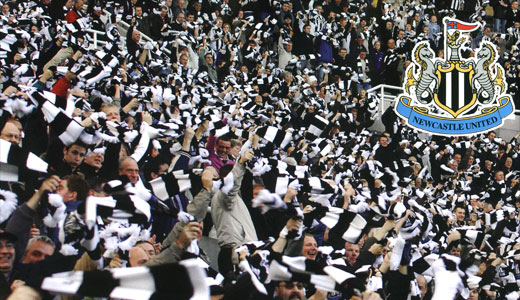 Clarky, one of Magpies Zone contributors said in the NUFC forum that personally, he can see very little evidence that this is a business on the right track and heading for success. I read a lot of platitudes and mighty words, but I don't see the (Mike Ashley) action to back up the words.
The organisation Ashley has put in place looked pre-destined to cause conflict, and while I don't have any firm evidence, I suspect that is exactly what is occurring and hampering progress.
Corporate communication to the fans imho is worse than it has ever been, and within this lie the seeds for a vehement future backlash if things don't go well.
The only positive thing I can see from the 13 month of Ashley rule have been the signing of some young players – Tozer, Kadar, Ngo Baheng, Soderberg, Zamblera and Spears – although I haven't seen all of them play as yet. This was really important as the developmental cupboard with that age group was virtually bare.
So if things don't go right as you expected it would be, I suggest Mike to accept the bid from Anil. I see more benefits that we would get if we have him as our new owners rather than the Singapore-based company.
Meanwhile, Frank Gilmour, chairman of the Newcastle United Independent Supporters' Association said that Ashley should spoke out to clarify the situation, as quoted from the Telegraph[3].
"If he wants to stay and turn Newcastle into a successful club then that's great and he should come out and say something sooner rather than later. The same applies if he has decided he wants to sell up."

He added: "I'd like to see the uncertainty removed. My main concern is if he is going to sell the club, that it ends up in the hands of people who are determined to turn us into a successful club."
Endnotes:
richest man in the world: http://en.wikipedia.org/wiki/List_of_billionaires_(2008)
Profitable Group: http://www.profitablegroup.com/division-performers.aspx
Telegraph: http://www.telegraph.co.uk/sport/football/leagues/premierleague/newcastle/2497298/Indian-telecommunications-company-deny-talks-with-Newcastle-United.html
Source URL: https://www.magpieszone.com/new-newcastle-take-over-plan-will-bring-us-to-glory-shortly-with-a-big-question-mark-added-here/
---