Mike Ashley Arrange a London Meeting with Kevin Keegan
by shearyadi | May 8, 2008 1:14 am
I once thought that Newcastle' new owner Mike Ashley has matched with most of the Toon Army expectations of how this club should be leading to, but several of disagreements from Toon directors especially with previous manager, this club has relegation battle for months.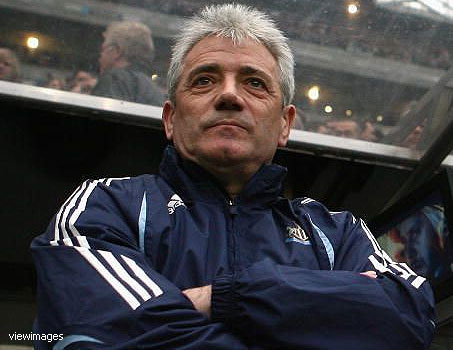 And after Keegan wrote off United's chances next season to closing the gap with the Premier League's elite, Mike Ashley is starting to speak about Toon summer spending with King Kev.
Keegan also branding the League as one of the world's "most boring" competitions. He insisting we were a "million miles" away from the top four and there's nothing he can do next year to get near them unless Ashley backed him with major investment in the transfer market.
"I haven't got enough money and I wouldn't be able to get the players anyway, so I'll soldier on." Keegan said on Telegraph site, "Maybe the owner thinks we can bridge that gap – but we can't. This League is in danger of becoming one of the most boring but great leagues in the world. The top four next year will be the same top four as this year."
I believe Mike Ashley has the pride of the Tyne, and if that is the reason why he invite Keegan for a talk, it would be something that would be good benefit for this club future and not the other way end.
Telegraph said, Keegan is understood to have angered Ashley with his remarkably downbeat assessment of the club's future and in particular the claim that they were "a million miles away" from the top four. I don't see any reason why Ashley should get mad about what Keegan said.
Ashley was there, at St. James's Park last Monday when he witnesses the lack of quality in Newcastle squad against the top four team. He also seen how we're heavily beaten by Manchester United or Liverpool before, so Keegan is trying to wake him up about the current Premier League reality, he was simply being realistic.
From the news today, Keegan wants £80millions to strengthen his squad next season. For me, that amount of money is nothing if we compare to how much the Chelsea's owner is providing to pursue Lionel Messi from Barcelona with the same amount of money that Keegan want to spends this summer to push for a place in Europe next season.
Kevin Keegan also confirmed on Tuesday that Stephen Carr, Peter Ramage and James Troisi will leave the club at the end of the season. That would make our team even more thinner, we need immediate action very soon from Ashley or we could face another bad season to come.
Howay Ashley! Keegan loves this club, and he will use your money for good and will not waste it like any other Toon previous managers!
Source URL: https://www.magpieszone.com/mike-ashley-arrange-a-london-meeting-with-kevin-keegan/
---