Maritimo v Newcastle United – Europa League match review
by Magpies | September 21, 2012 3:05 am
One of those daft games that could have ended 3-5 if all the chances had gone in. They had no centre-forward which meant their chances didn't get finished off.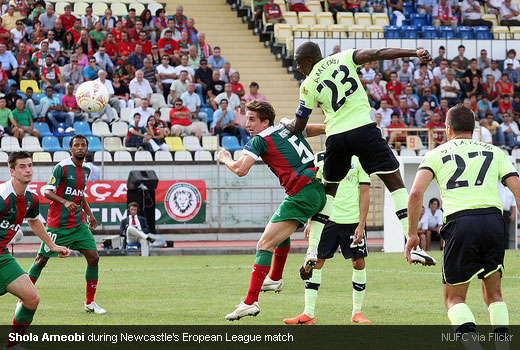 We had a string of good chances, and hit the woodwork twice and had a similar number of goal-line clearances to them. The draw was a fair result, although 0-0 wasn't "right". For us Elliot will suddenly not be viewed as totally useless, mad some good saves.
The defence, our current fist choice defence got away with it. Maritimo had far too many chances and a real team would have had us thre or four down before we'd even woke up.
Midfield which was our "complete beginners" area was okay. Bigirimana was at times delightful, and was generally very good. That he is only 18 is great. It will be amusing to see him with more European games than Premiership games.
Gosling was okay, less wasteful then in the Greek games Amalfitano played on the left and didn't really show much. He didn't really do much wrong, but just didn't have any park.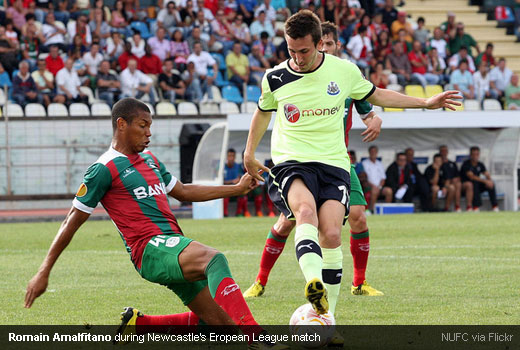 Obertan is so bloody frustrating. Speed to beat his defender at will but no ability to which colour shirt his team mates are wearing. Vuckic laboured away, but not much happened for him.
I have big hopes for Shola, he really could mature into a classy player in the next couple of years. He could have scored with a header, hit the bar after some nice skill. With some luck he could be in the team for years to come.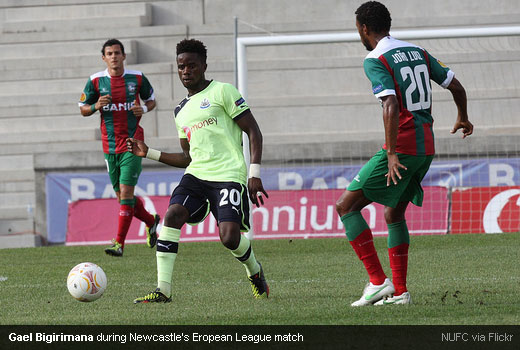 Of the subs Sammy looked great, although he didn't need to make fun of Obertan by mimicking his centring skills. Sammy will probably start ahead of Vuckic next time. Marveaux didn't really show much, Ferguson looked busy.
Conclusion – could have won, could have lost. Good to see Birgi continuing to impress, nice to see Sammy back.
Source URL: https://www.magpieszone.com/maritimo-v-newcastle-united-europa-league-match-review/
---