Keegan's Lamine Diatta Provide the Help for Toon Survival
by shearyadi | March 15, 2008 11:12 am
Kevin Keegan first signing for Newcastle, Lamine Diatta will be coming in straight for Toon starting eleven against Birmingham at St. Andrews on next Monday night fixture.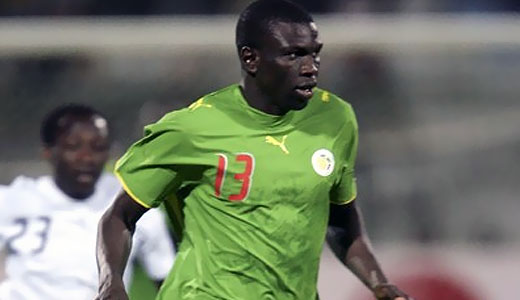 Have sign in for United this week, Diatta is determined to help steer Newcastle United away from the threat of relegation, he has agree in a short-term deal at St.James' Park with an extention contract is possible in the summer if Keegan sees him as valuable asset for United.
32-year-old Senegal skipper told nufc.co.uk that he is delighted to have joined such a well supported club, not a surprise for me, and he said that he knows all about Newcastle United and the reputation of the fans. Diatta will have the number 15 for his black and white shirt.
"I know that the club are not in a good position in the table at the moment and I want to do all I can to help." He said, "I am very happy to be here but there is a job to do. This club has enough good players to avoid relegation and I'm sure we will do that."
Diatta will join other Senegal players currently playing for Toon, Habib Beye and Abdoulaye Faye. He admits it was nice to see some familiar faces around United's training ground.
"Having Habib and Abdoulaye here will be a big help," he added. "We have played together for the national team and they are both very good players."
Diatta who has been released by Besiktas earlier this year is confident he will be able to adapt quickly into his new environment and more physical of the English Premier League style of play.
"It will be a challenge for me but I am very confident I will adapt. It is a very high standard in England and I am ready for that." he said.
Welcome to the club Lamine, do all your best as we need a player with dedication and fighting spirit. Show us that you are worth to wear the sacred Black and White stripes, and you are proud of it!
Source URL: https://www.magpieszone.com/keegans-lamine-diatta-provide-the-help-for-toon-survival/
---