Keegan Set Newcastle To Go For a Hattrick On Saturday
by shearyadi | April 3, 2008 10:08 pm
Ahead of tomorrow fixture at home against Reading, a different St. James atmosphere is blooming heavily as United will looking for another bright performance and determination to finish this season on a high.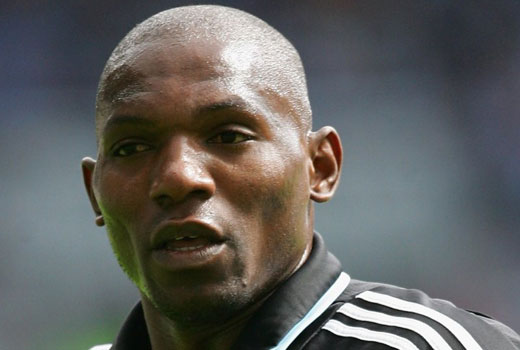 We are now nine points clear of the relegation after bagged in two victories against Fulham and Tottenham Hotspur last Sunday, and Keegan wants a hattrick this weekend against Reading.
Keegan has warned everyone that the job is not finish yet. The last six games with three of them are playing at home, are as crucial as before. Keegan adamant to keep the pace up and not allow Newcastle players to take their foot off the gas.
"I want them to kick on and finish the season on a high so that everyone thinks 'I can't wait to get back next season to see what happens'." Said Keegan in the official site, "And that's not just the players, but the staff and supporters as well."
On the other occasion, Keegan admits he had been look in weeks at Cameroon star Geremi after his comeback from the African Cup of Nations last January before deciding he need to find a right place for him in his team.
The 29-year-old have a recall at Birmingham City last month and played his part in a 1-1 draw before start to performing very well in subsequent victories against Fulham and Spurs where he has chipped in three assists and first goal for the club in which has won warm applause from his gaffer.
"He's a real good man to have around your club," KK told Newcastle World TV, "I had a look at him and thought, 'Is he a winger or is he a full-back?', and everything I saw on the training pitch made me say, 'I have to find a place in the side for him'."
Keegan also praised ex-Real Madrid and Chelsea man as an experienced player and his delivery from set-plays is fantastic. His goal against Spurs is a clever one and Keegan said he was delighted for him.
Source URL: https://www.magpieszone.com/keegan-set-newcastle-to-go-for-a-hattrick-on-saturday/
---