Keegan Does Not Want Lose Turan Again to Londoners
by shearyadi | May 21, 2008 7:58 am
Newcastle United is facing another challenge from Spurs to land the highly-rated Turkish starlet, Arda Turan, with Middlesbrough also said to be interested with the 21-year-old midfielder.
Just like when we chase Modric, numerous reports are saying that Newcastle are to be favourites to snap up the youngster and the deal is set to be done before Euro 2008 starts next month.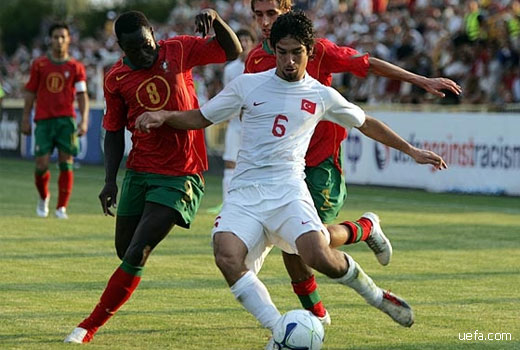 The Northern Echo said from their sources in Istanbul, there have been couple of top level talks between Galatasaray and Newcastle. They claim that United is already put an initial offer of around £8.5m for the creative midfielder, while Galatasaray president has told the Tyneside delegation can sign Arda Turan if they tables a formal bid of around £13m.
Turan, a creative left-footed midfielder, has scoring seven goals this season for Galatasaray and has 16 senior international caps under his name. Keegan is projected him as the ideal replacement for Damien Duff who will leave Newcastle this summer. Portsmouth, Spurs and Blackburn are all reported interested in snapping him incase Keegan is set to let him leave.
Meanwhile, Galatasaray manager Cevat Guler's long-standing interest in Emre could be the key to Newcastle's successful bid to bring Turan in near time soon.
Source URL: https://www.magpieszone.com/keegan-does-not-want-lose-turan-again-to-londoners/
---