In search for the truth for Newcastle United supporters
by shearyadi | August 27, 2011 12:07 am
This would be sounds classic, and probably also applied to most of any football club supporters everywhere. What so called football supporters are often divided into two major sides, one with more reasonable thoughts of what happen to their club, while on the other side there are supporters who see things the way they wanted it to be.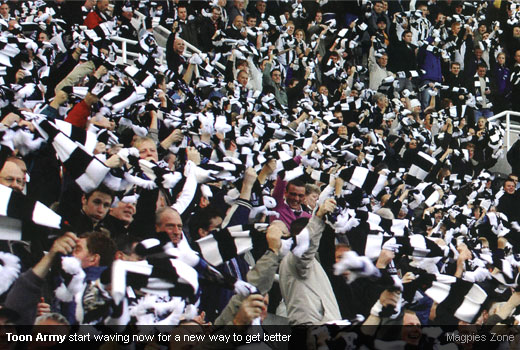 I have been looking around for a while since the first news about Joey Barton's putting on a free transfer list to see if it's actually genuine or just temporary fogged of reality in the world of football.
Now I see it as real and in between those days of "time and space" I have read many different thoughts about why this (always) happen recently to United players, or to borrow their words, United key players.
First we lost Andy Carrol, followed by Kevin Nolan, Jose Enrique and the latest one Joey Barton move to Queens Park Rangers, a newly come back team to the top flight after many years.
Quoted from his tweet, @Joey7Barton Joseph Barton – "I will always have a special relationship with the Geordie nation but sadly they are not the decision makers at St James' Park." and "I wish to thank each and everyone of them sincerely for their support."
Now the question is if we (the Geordie nation) are the decision makers at St. James' Park then to whom we will be throwing all the knives at when this club not performing so well under fans control? I personally would like to still have the boards and directors at the club, so we still have someone to blame.
The point is, it's the time we grown up as a fan and try to add some balance of thought while making any statement about Newcastle United and the people who runs the club. Success cannot be reach instantly, we have tried that for many-many years without success and now let's face it and accept the new way of building this team.
Source URL: https://www.magpieszone.com/in-search-for-the-truth-for-newcastle-united-supporters/
---