I luv It, I really Luv it, we have Spurs at home in the FA Carling Cup
by shearyadi | August 30, 2008 9:24 am
What else would be more nicer to have a "champion" come to your place and we beat them? The one that I'm talking about is the result of today's Third round FA Carling Cup draw when we will have Spurs at St. James's Park.
After we beat Coventry City 3-2 at the Ricoh Arena on Tuesday night, we are one step closer to this season silverware, and more closer after we have Spurs in the third round. If we can beat them, then we have eliminate one of the pundit favorite to be the next member of what so called the 'Top Four' and also the defending champion of Carling Cup.
To be honest, I have seen so rare to have a home tie for Newcastle in any domestic cup recently, and to have one this year would be a sign of something. As Bob Moncur said on the Chronicle, "You always want a home draw and I see this as a good tie for Newcastle."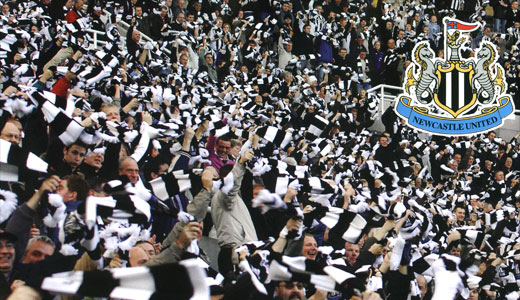 The other reason why I Luv It is we will have the chance to show to their new signing Luka Modric, who also have been linked with us and was reported being so close to wear the Black-and-Whites, before 'something' else suddenly changed his mind.
Modric will saw what he didn't see while playing in any other Premierships club stadium, the crowd that was so passionate, the support, and the sacred atmospheres that only available at St. James.
Full draw for Carling Cup third round:
Arsenal v Sheff Utd
Brighton or Man City v Derby
Burnley v Fulham
Portsmouth v Chelsea
Blackburn v Everton
Rotherham v Southampton
Swansea v Cardiff
Ipswich v Wigan
Stoke v Reading
Leeds v Hartlepool
Watford v West Ham
Man Utd v Middlesbrough
Liverpool v Crewe
Aston Villa v QPR
Sunderland v Northampton
Newcastle v Tottenham
Source URL: https://www.magpieszone.com/i-luv-it-i-really-luv-it-we-have-spurs-at-home-in-the-fa-carling-cup/
---