Gokhan Inler to switch with another black-and-white stripes team
by shearyadi | July 11, 2008 3:35 am
The news from Daily Mirror said Newcastle is ready to use the "Buy-Out" clause to get Switzerland rising star Gökhan Inler from Serie A team Udinese.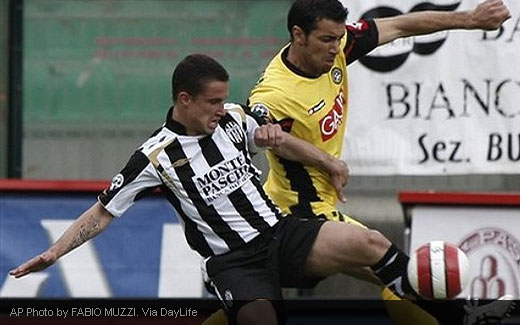 Gökhan Masera Inler, Turkish origin midfielder has £5m buy-out clause in his current contract with Udinese. The 24-year-old Swiss playmaker's is under contract with Udinese until June 2012. With Zebrette ("little zebras", Udinese nickname) he netted twice in his 32 starts and missed just one game in the Italian top flight last season.
With a stunning performance at Euro 2008, he is certainly taking alert to other European club including Newcastle. But AP News reported the Udinese general director Pietro Leonardi said there is no negotiation going on right now with Newcastle.
He added: "Furthermore the player's wish, which he has reiterated on many occasions, is to remain with Udinese."
Inler, who has a pre-season training camp program in Germany with Turkish champion Fenerbahçe in the beginning of the 2004–05 season, failed to get contract with them after the Fenerbahçe coach Christoph Daum declared that he's not good enough.
Inler returned to Switzerland and played for FC Aarau. He was signed by FC Zürich in January 2006 before agreed to a transfer to Serie A side Udinese last year.
Source URL: https://www.magpieszone.com/gokhan-inler-to-switch-with-another-black-and-white-stripes-team/
---