Football players, nothing but money to their agent
by shearyadi | June 26, 2008 12:23 pm
Now everyone must have seen the point behind Keegan's quotes only last month after Newcastle were beaten at home by Chelsea. The English Premier League is now endangered of becoming the most boring football league.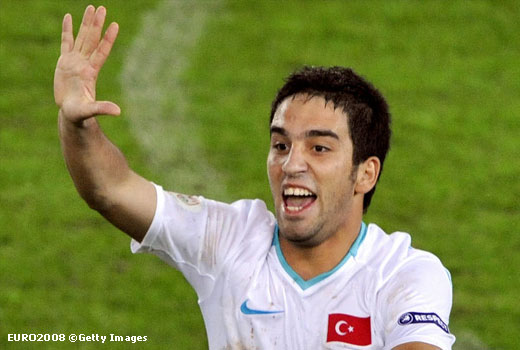 The gap between the top four and the other team below them is more like heaven and hell. The English Premier League title is belongs to only four clubs for many years to come. After this year Euro2008, no 'small club' can fight with them in terms of getting their targeted players.
For Newcastle, it may be our own fault at this, as the club owner, the chairman and their deputies are so slow in contacting our target agents or they're not allowing any moves to splash the cash to bind the players we want with a transfer contract before the Euro 2008 started this month.
Andrei Arshavin, the Russian playmaker which some of the Toon Army said, could be our next Peter Beardsley, is now almost certain landed in Nou Camp to play with Barcelona this season.
"I have supported Barcelona all my life. Barcelona are my dream," Arshavin told a Spanish newspaper, quoted through International Herald Tribune, "I know that I have offers from England and Germany, but what I would really like is to play in the Spanish League, in the Primera Division."
Meanwhile, the news today confirm that another United linked player, the 21-year-old Galatasaray midfielder Arda Turan, is now also a history and potentially out of our reach after the Euro 2008. With his outstanding performances during his campaign with Turkey in Euro 2008, the winger's representative, Ahmet Bulut, claiming the player "will play in Italy" next season.
Both Arda and Arshavin's valued are at around £4m – £6m before the Euro 2008, but after the Euro2008, their value now to a reported around £15m and could be more. Very nice and congratulations to both agents in trading their players for good money.
Source URL: https://www.magpieszone.com/football-players-nothing-but-money-to-their-agent/
---