English clubs lack of ethics and morals according to Dabo
by shearyadi | July 3, 2008 5:06 am
Oh yes, I understand why Ousmane Dabo saying like that. He's been assaulted by Joey Barton in a training ground bust-up while both still playing for Manchester City, and Dabo still demand an apology from Barton.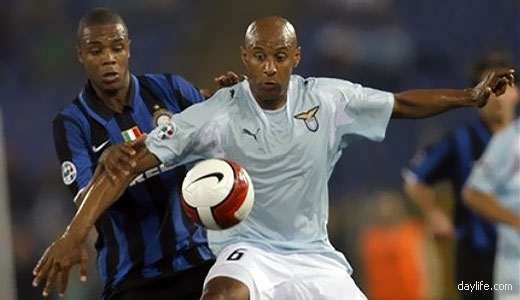 In an article from the Journal, Dabo said Barton is not the first time had trouble with the law, and English clubs teach you lots of lessons, but in this case they truly lack ethics and morals. I think the club that he's pointing at is Newcastle United.
Recently, the club official has released a statement to consider Barton's status and will hold discussions with him when he is released from jail. The statement has made the now Lazio player Dabo to gets angry about.
According to him, Newcastle's investement on Joey is making them do not want to lose a lot of money. More than that Dabo claims the Newcastle club does not care a damn about the law and it shock him. Poor Dabo, but I think he's being reacting too far by saying Newcastle didn't care about the law.
On Monday's court hearing, Dabo also admitted that he pushed Barton's shoulder after a row simmered throughout the training session. The push is probably the cause of Barton's wild instinct to knocked Dabo unconscious and several eye-witnesses recalled Barton getting on top of the player and repeatedly hitting him.
Before the trial, Barton had initially denied the assault, and said he just acted in self-defence, but later on the court trail this week he changed his plea to guilty after learning he was likely to receive a suspended sentence.
Source URL: https://www.magpieszone.com/english-clubs-lack-of-ethics-and-morals-according-to-dabo/
---