Countdown to the Final Countdown at midnight UK time
by shearyadi | September 1, 2008 8:39 am
Midnight UK time today is not a countdown for new year's eve, but probably would set the future of Newcastle United season. After an encouraging two games againt ManU and Bolton, United team was brought down to reality by the Arse team.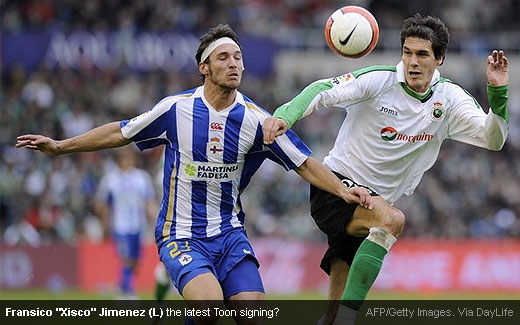 As always, the official club site has nothing to say about the rumours from the media about who's who will come to the North East as the next Black-and-White Army. The latest press 'speculation' saying that we are on the verge of signing two players from the Spanish club.
The first player that was saying to gave signed for Toon is the Spanish Under-21 striker, 22-year-old Fransico "Xisco" Jimenez from Deportivo La Coruna in a deal worth around £5.7million. The rumours about Xisco actually have been circulated couple weeks ago, but Super Depor coach Miguel Angel Lotina was resigned to losing him at first.
"Today I was told that there are a lot of possibilities that he will go to Newcastle," Lotina told radio station Onda Cero, quoted from the Press Association, "He is an important player but the offer which Newcastle made must also have been important."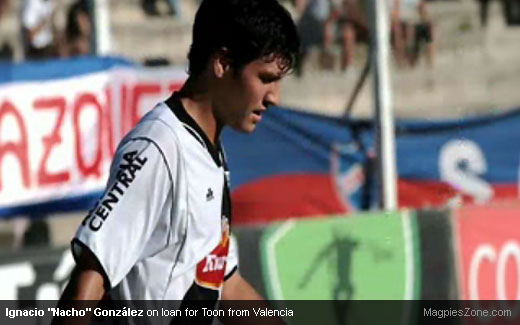 Other 'confirmation' news coming from some newspaper about Uruguayan international Ignacio "Nacho" González has signed on loan basis until the end of the season from Valencia. Also from the PA, Gonzalez, who only signed a four-year deal at the Mestalla on Monday morning, has spent the last six months on loan at Monaco from his parent club Danubio.
Meanwhile, the Norway international Per Ciljan Skjelbred who has been reported to be a summer transfer target by the Premier League new-comer this season, West Bromwich Albion, choses to stay at his current club Rosenborg BK. But the RBK spokesman said that if Newcastle come up with an offer close to £6million, the player is ready to join the club which was being mentioned as his childhood favorite (Remind you of something?).
Source URL: https://www.magpieszone.com/countdown-to-the-final-countdown-at-midnight-uk-time/
---