Betting on Newcastle
by shearyadi | May 29, 2013 11:09 am
The season just past turned out to be a fairly miserable one for Newcastle, which is particularly disappointing for fans as it came on the back of a great season the year before.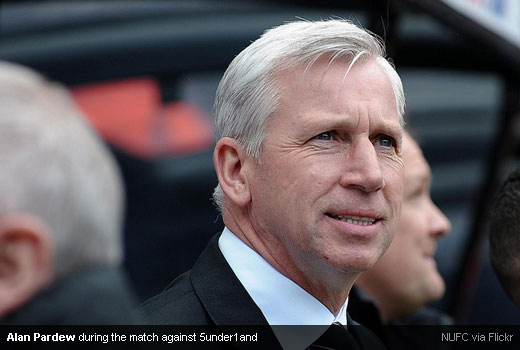 There is no question that the injuries which hit key players in Alan Pardew's squad contributed significantly to the Magpies being stuck near the basement of the Premier League for much of the season, but it is also clear that better will be expected next time out.
So with speculation and bets already starting, are Newcastle one of the favourites with the bookies to go down next season?
Currently you will get odds of around 12 or 14/1 on the Magpies to slip out of the Premier League next season, which certainly doesn't make them one of the odds-on relegation favourites – but also doesn't make them a rank outsider for this either.
Based on the problems they endured this season Newcastle may be one of the teams that a punter looking to bet on a team to go down from outside of the favourites decides to have a flutter on – especially if they get off to a bad start and hit the panic button by sacking the manager, as they have so often in the past.
Of course betting on any team for relegation so far in advance of the season starting is very risky, and it might be sensible to wait until things get underway, while playing at an online casino in the meantime.
While this may have seemed an odd thing to say in the past, these days more and more football fans are choosing to play at online casino sites like CasinoOnline.co.nz, because of the great football themed slots games that many of them offer. With ultra high quality video and audio, the best of these games make you feel like you are out there on the pitch yourself, but not at the expense of the features that have always made slots so popular with casino fans – like cheap play, excellent game bonuses and high jackpots.
Furthermore mobile casino apps mean that you can now download these games to your phone, so if you can't stop playing them once the season gets underway you can always play them at halftime during the match.
Source URL: https://www.magpieszone.com/betting-on-newcastle/
---