Argentinian Spiderman has signed five-year deal with Newcastle
by shearyadi | July 2, 2008 6:29 am
A report from the Chronicle today confirm the arrival of  Jonás Gutiérrez as the first major signing from Kevin Keegan since he arrived back on Tyneside back in January. Argentina international Jonas Gutierrez was signed from Spanish side Real Mallorca.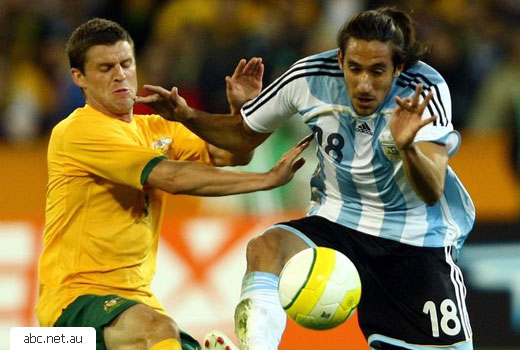 "I cannot tell you how excited I am to be joining Newcastle United," Jonas said on the Press Association website, "The Premier League is a great place to play and I cannot wait to meet my new team-mates and prove myself to the Newcastle United fans."
Sounds very determined and I also can't wait to see him in action and what a good test he would have with us at the start of the new season while we travelling to Old Trafford next month.
Born in Roque Sáenz Peña in Buenos Aires Province on July 5, 1983 he made his start as professional player with local side Club Atlético Vélez Sársfield as an 18 year-old. A natural right-sided winger, he become popular for pulling on a Spiderman mask after scoring a goal against Osasuna. Spiderman is his boy-hood hero.
From the official website, Kevin Keegan said Jonas is a wonderful signing for us. "I know a lot of other clubs have been interested in him. He'll be a terrific addition to the squad" KK added, "He's an exciting player and I'm sure our fans will enjoy watching him."
Gutiérrez move from RCD Mallorca for an undisclosed fee but to believe it would be around £6m.
Meanwhile, Keegan's interest to sign another striker for Newcastle next season is still waiting for FC Basel's decision to drop their £6m asking price for 20-year-old, Eren Derdiyok. Newcastle are only willing to pay £3m for his service at St. James's Park.
Source URL: https://www.magpieszone.com/argentinian-spiderman-has-signed-five-year-deal-with-newcastle/
---