Alan Pardew: We need to roll our sleeves up
by Magpies | October 10, 2012 7:41 am
Newcastle United manager Alan Pardew has revealed that he isn't too worried after the defeat to Manchester United at the last weekend.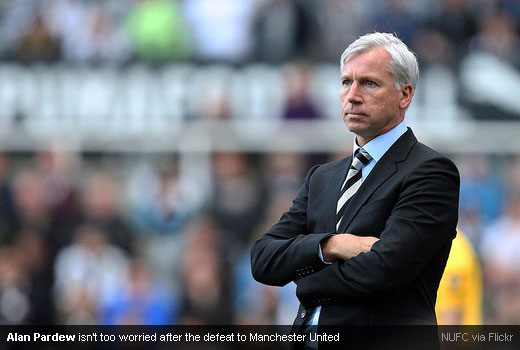 Pardew's men were beaten 3-0 on home soil – the exact reverse score line from this fixture last season – but the Newcastle boss believes his team were beaten by a Red Devils side that were on top of their game.
Sir Alex Ferguson's men did appear to be firing on all cylinders. They had Wayne Rooney pulling the strings in a slightly deeper role and Robin Van Persie acting as a constant goal threat. After a reasonably slow start, it is coming together for them.
This is why Pardew can't get too concerned. He – and the experts at Betvictor[1] – knows that his team are capable of beating the best around on their day. That day just wasn't Sunday.
Speaking about the loss, he said: "I don't think the United result is a massive setback. If we get beaten 3-0 by one of the lesser sides, for sure, you'd start looking at your team."
"But that was against opponents with a lot of talent and it did fall for them a little bit. They were two great deliveries, but we should still defend much better than that."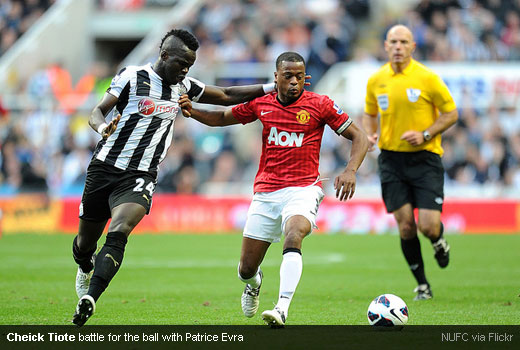 "Hopefully Steven and Colo will be available as we need more options. We wanted to win so we could go into the derby in really good fettle."
"Sadly we didn't manage that, so it's all about rolling our sleeves up and having a real go."
It is now the international break for Newcastle of course and Pardew will be desperate for his players to return without any injuries. Then, by the time of the North East derby against Sunderland, Newcastle can be raring to go.
This fixture is always important of course, but given the stop – start nature to Newcastle's season, it could be even more so. Win this one and Pardew's men can go from strength to strength.
Then when it comes to football bets[2], there is no doubt that the Magpies will be backed for another top six finish. They have the manager, the team spirit and the players. It is just about having a big win – ideally against Sunderland – to get them fully into the swing of things.
Endnotes:
Betvictor: http://football.betvictor.com/
football bets: http://football.betvictor.com/
Source URL: https://www.magpieszone.com/alan-pardew-we-need-to-roll-our-sleeves-up/
---