5under1and 2-1 Newcastle
by shearyadi | October 27, 2013 11:07 pm
Not much to be proud of the Toon performance today against the mackems. It's a bit surprising me that the lads seems to lost their appetite to destroy the SMB or have they been forgotten about how important this game was?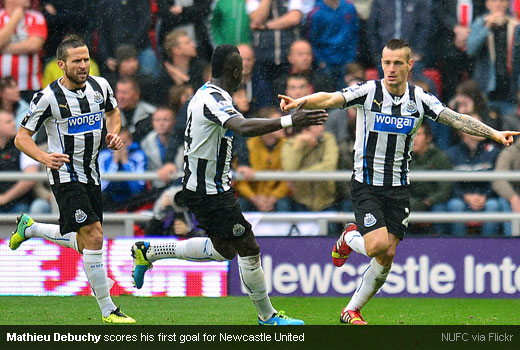 Fletcher's goal early in the first half was probably the sign of what coming up next or to decide the way of the game, but Newcastle regained the more possessions and attempts in the first half, but sad to say all of the works are none of them causing any serious damage to the mackems defense.
I noticed some players that were down below par, Yoan Gouffran in particularly has nothing to do in the first half while Ben Arfa seems to a little bit confusing of wheter he will take the ball up or pass it to his team mates.
Our front man looks lonely up there, Remy is look like an average player with not much support from our midfield men and both wings.
In defense, without Coloccini, we are really vurnerable with Dummet in as his replacement was far from our skipper's experience, as shown in the process of Fletcher's first goal.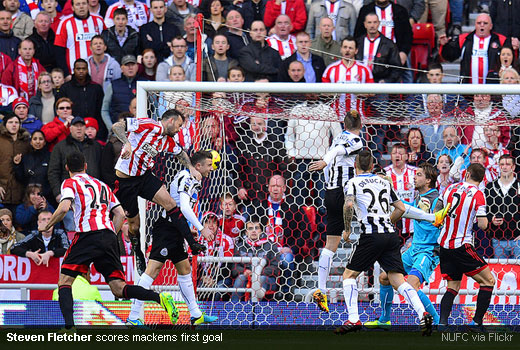 In the second half, there's a little hope when Debuchy marks his first goal for Newcastle to make it 1-1, but imho, the replacement of Gouffran with Cisse was not Pardew's good move, he should have added in the mackem's slayer earlier instead of Cisse.
It proves that Newcastle's worst ever number 9 for the last two seasons is still not having back what he was at the first time we signed him.
At last and to be honest, I must give credits to the mackems for their efforts today and they deserved the win because we are not in the form for this big event, maybe we are still in euphoria of the Liverpool's match or the lads are just gave away this game to our "beloved" enemies so we will have another derby coming in next season.
Source URL: https://www.magpieszone.com/5under1and-2-1-newcastle/
---