Well, firstly I thought we were better than last week – although that doesn't say a whole helluva lot. Secondly, I thought Swansea were good: their passing and movement were of a different class to our enthusiastic plodding.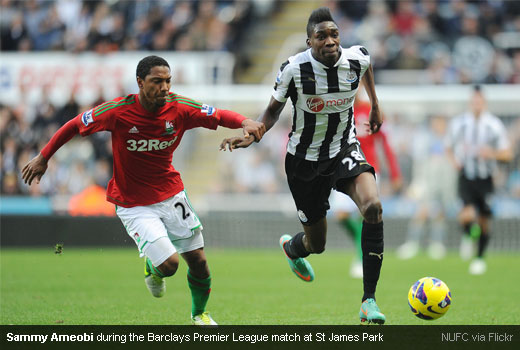 They were the better team and deserved the three points, but only just managed to do that. I couldn't fault the effort yesterday but we lacked cohesion, playing like a group of individuals rather than as a team. Effort without teamwork is highly unlikely to succeed at this level.
Tiote's return certainly helped. He had a decent game, showing a lot more control than in previous outings. However, we were still outmanoeuvred in midfield, and I still feel AP's insistence on playing 4-4-2 is not helping.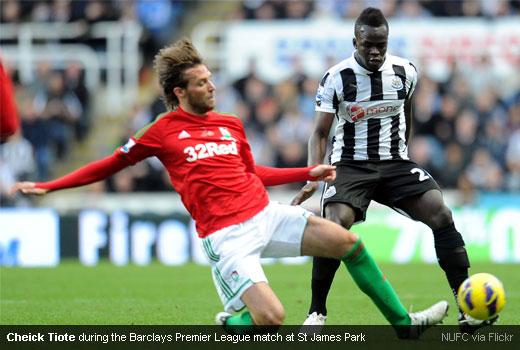 He probably felt he needed to attack Swansea at home, but their control and movement prevented us getting control in midfield and caused us massive problems.
Anita worked his socks off, but he is rather weak in the tackle, is not really an insightful passer, and Swansea were frequently able to pass around him and Tiote.
Sammy Ameobi was the defacto 'support striker' with Demba Ba playing up front. Sammy simply lacks the experience and nous to provide the support necessary to the midfield when not in possession.
While he made some useful contributions going forward, I feel this was a flawed selection. He actually looked a lot more comfortable when he was switched to the left wing in the 2nd half.
Still lacking adequate support from midfield, defensively we were all over the shop – and certainly not helped by Krul's erratic kicking that was materially responsible for the vital first Swansea goal.
Williamson had a bit of a 'mare', and looked a nervous wreck. Without a big striker to mark, the two center backs did not link effectively, and there were frequently big gaps between them.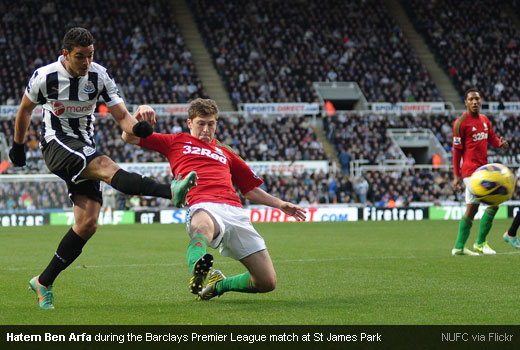 Despite all the problems, we created several good chances – largely courtesy of Hatem Ben Arfa, who was by a long way our most effective player. Indeed, Ba could have had a hat trick within 5 minutes or so at the start of the 2nd half. However, most of our shooting was in the 'high, wide and handsome' category.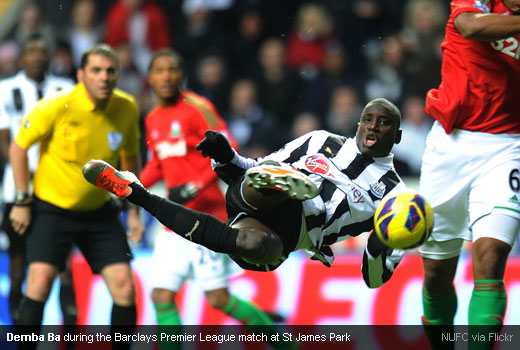 I'm beginning to worry about the Manager. He has undoubtedly had a myriad of problems to deal with this season, some not of his own making. However, he seems to have stopped thinking clearly. His team selection yesterday was curious, particularly against a team that retain possession as well as Swansea. Some of his substitutions also seemed strange.
Replacing Ferguson with Shola was perhaps understandable, even though Shane had not done too badly. However, this simply served to further deplete our already struggling midfield unit.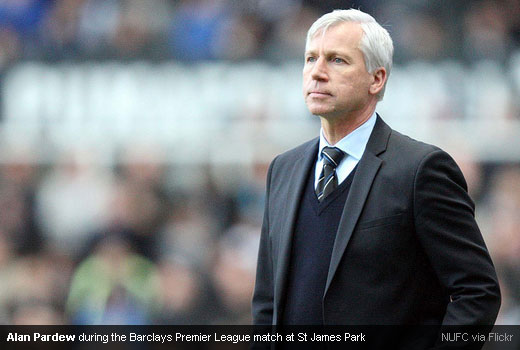 Unless Simpson was injured, his replacement by Marveaux was unfathomable, bringing about two changes to an already struggling defence – with an exhausted looking (or was he injured?) Anita going to left and Santon switching to right back.
With our only creative midfielder looking as though he may require surgery, these are increasingly worrying times.