Gawd, what a knee trembler!! Giving them the lead after 3mins didn't exactly help either. I feel emotionally drained, relieved and delighted in equal measure, but you know what, that game tonight was a credit to the PL. Two teams under incredible pressure, but totally committed; played in the right spirit in an incredible atmosphere.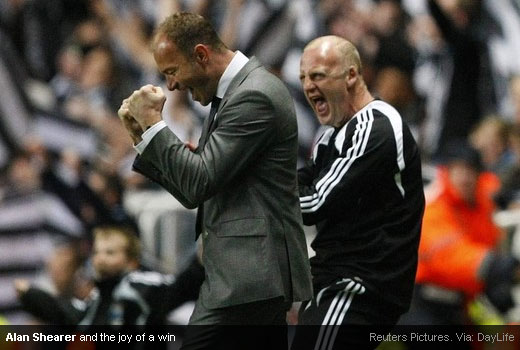 Despite the high stakes and the unbelievable tension, it was a great little contest, and a pretty good spectacle. Littered …
This is from a less than impressive web stream but despite the lack of picture quality, even through the thick Smog I could see some real quality from men in black and white today. Hats off to the back four, especially Bassong.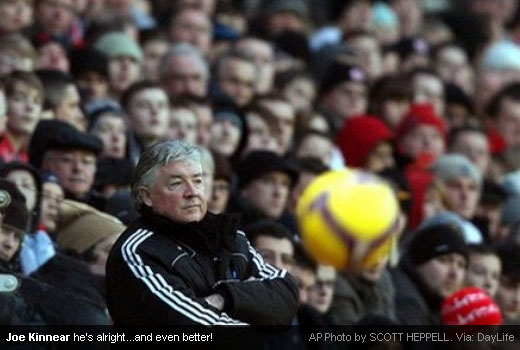 Our defence were superb. Despite Middlesborough's possession in the last 3rd/ crosses into our box we limited them to very few chances thanks to the back 4. Enrique was the only exception in …
Well, another two points down the toilet as things become ever more worrying. On the overall balance of play a draw was probably a fair result.
There were some signs of general improvement, particularly in the second half, but for me we still have problems in midfield where we were never really able to establish any degree of control, apart from a spell in the 2nd half during which we scored.
Once again, we failed …
Second half started with the visitor attacking. Aliadiere gets away down United left side and pass the ball back from the by-line for O'Neill to shoot, Taylor blocked the midfielder's low effort and deflects the ball behind for a corner.
Newcastle responded well with Emre makes a run forward and skips three Boro challenges before slipping the ball wide to Duff, the Irish winger twists and turns before tries to cross the ball but deflected …
Joey Barton and Emre have been recalled by King Kev for today's North East derby match. Today's match is also Barton's second game since before Christmas as a starter.
Emre, missed the last three matches following the red card against Stoke. This is his first Newcastle game under Kevin Keegan and he is determined to repay the glowing praise from Keegan yesterday. While James Milner and Mark Viduka were dropped to the bench.
Newcastle in …