Feeling pretty low right now, but trying to take comfort from the fact we gave the likely Champions a helluva good game and could easily have taken a point from it.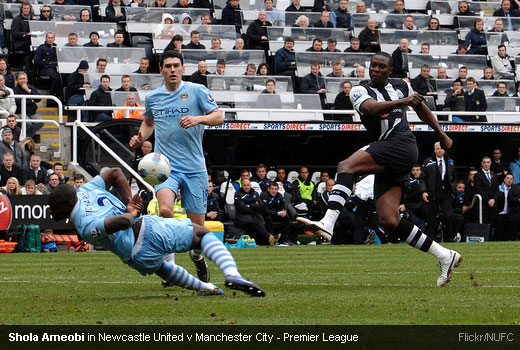 We weren't quite 'at it' today and I have a feeling fatigue played a part, especially as the 2nd half wore on.
We were pretty solid defensively but the m/f were largely preoccupied containing Citeh's attacking talent, and the supply to the front two …
Probably not the result that we wanted but all in all I'm quite pleased with the Lads performance today. We did keep the game very much alive and shows that this is not the same team that was relegated two years ago.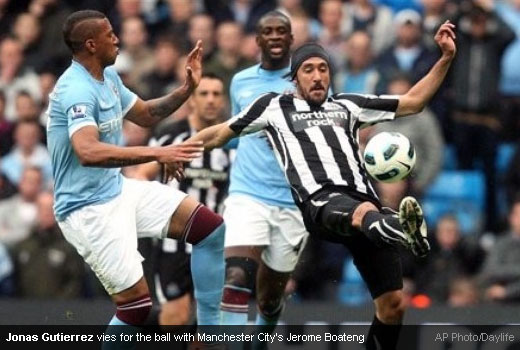 I should say the City fans will be very lucky to have the help from referee Mr. Atkinson for his two questionable decision that one gives the City a penalty reward for what …
A really heartening fightback that was full of effort and tenacity, if perhaps a little short on high level skills, after yet another PL game had been shaped by a Referee's impulsive folly. Not for the first time, and I suspect not for the last, tonight's culprit was Rob Styles.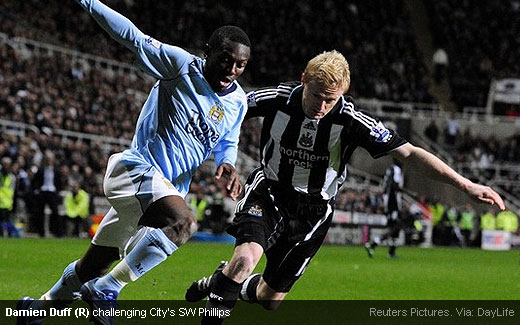 Despite Mr Styles ruining another game with a flawed major decision, we came from behind and came close to taking all three points that perhaps …
First of all I have hard time to find any word to start this, and more of that my patience is also being hardly tested following tonight's result in the first game of 2008.
Newcastle United starts with the 4-4-2 attacking formation in which have been demanded by the die hard Geordies. Big Sam trying to give a game to pleased 50,956 crowds, but clearly only some part of them are having a good time …
After leaving Stamford Bridge suffering severe concussion in a clash of heads with team-mate Abdoulaye Faye, Smith was given more time to rest by Allardyce and started today's fixture with Mark Viduka and Oba Martins up front.
Nicky Butt will skippering the Magpies as Smith deputy and Big Sam is likely to line-up in a 4-4-2 formation, just what most of the Toon Army wanted to see.
Abdoulaye Faye will set his position in midfield …