Newcastle centre forward Andy Carroll will be out injured for up to three more weeks with a thigh strain, according to his club. The in-form striker missed the 1-1 against suitors Tottenham on Saturday, and will likely miss the games against Fulham, Arsenal and Blackburn, but could return for the away tie against Birmingham.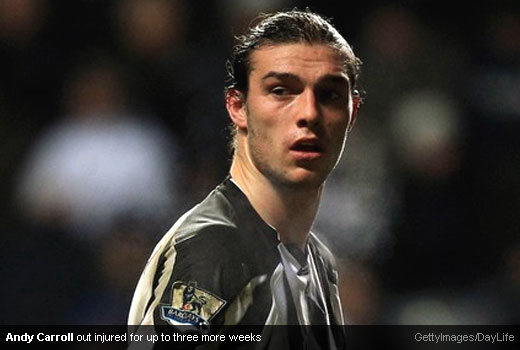 Rumours have circulated amongst those placing football bets this week that 22-year-old would be missing until March, but a club spokesman …
The off-field activities of 6` 3″ Newcastle striker Andy Carroll have been well documented in the press in recent weeks. However, this appears to have had no detrimental effects on the footballing performances of the powerful front man.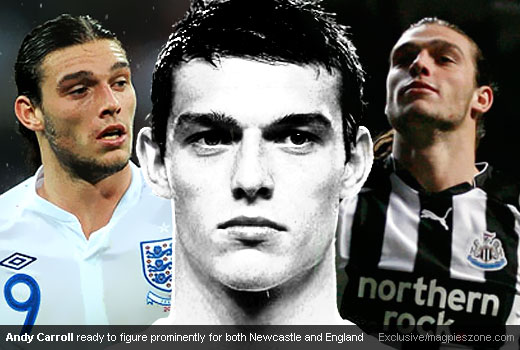 Newcastle United
21 year-old Carroll, a classic "no. 9″ centre forward, with superb strength, powerful shot and superb in the air, has already received favourable comparisons to Alan Shearer, the club`s record goalscorer.
Blackpool manager, Ian Holloway, …
Just a few months ago, Joey Barton's claims that he deserved to add to his one international cap were laughed off by many, including some Newcastle United fans.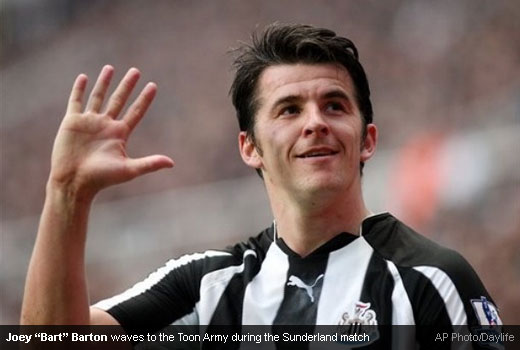 However, just ten games into the season Barton's ambition, although still clearly some way off, appears far more realistic. The midfielder has been ever present in the league this season and the midfielder has rewarded the Newcastle manager's faith with a series of stellar performances in a …
Andy Carroll is a man who has created quite a furore already this season, with many neutrals backing the youngster to win his first England cap, and more than a few Newcastle fans tipping him to secure the top goal scorer title in the league this season.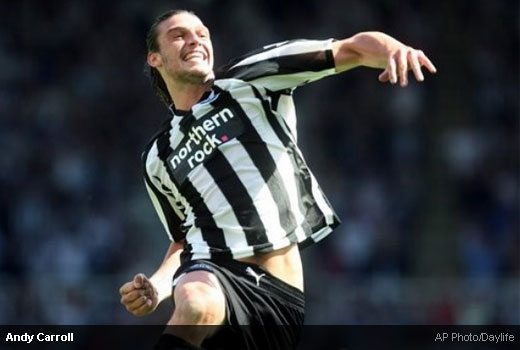 However, although this hyperbole is certain to boost the confidence of a young man who has proved he very much enjoys playing in the big time and with …
From the Times report, The English Football Association board has unanimously approved the development of an elite training centre for the national team in Burton-on-Trent.
The state-of-the-art complex will be a training camp for the England team at all levels and a base for the residential training programme for FA coaches.
It has (actually) nothing to do with the new appointed England manager Fabio Cappelo so the FA decided to build the new ground.
Their …