It's written in the stars many-many years ago, and will always be that way for many years to come that Newcastle United destined to be the better team in North East ahead of their so called arch-rivals Sunderland or the adopted derby rival, Middlesbrough.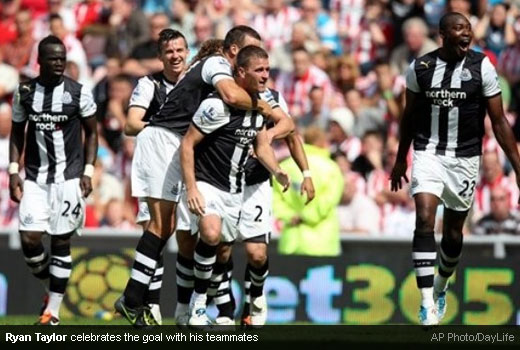 They can claim as having the "more settled" team for the last two years with their recent multi-millions signings. But, two defeats and a draw in 12 months is the reality have to be seen from Steve Bruce derby record.
Both team starting the game with a draw against two harder opponents in the first campaign last week matchday. Newcastle set a goalles draw against Arsenal, where mackem's only can save the bell while travelling to Anfield.
Newcastle may hardly threatened the mackem in an open play but, we are still creating danger from set-pieces and it was Ryan Taylor's trademark free-kick that killed the stubborn Sunderland team.
And, after fallen behind, they they appeared to run out of ideas. The introduction of midfielder Craig Gardner, and South Korean striker Ji Dong-Won along with overrated £8m teenager Connor Wickham has nothing important to give for them.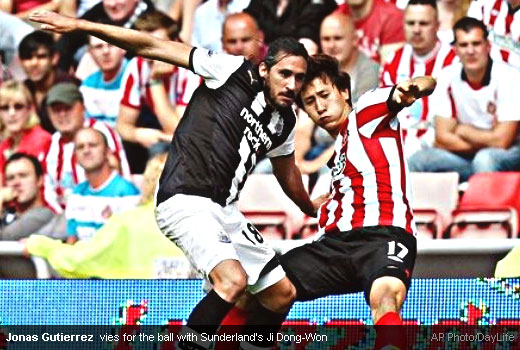 We have another outstanding appearance from our skipper Fabricio Coloccini who dealt with everything the Black Cats threw in his commanding area. While Tim Krull was equal as calm as his senior infront of Toon's goal.
To added a bonus from our last night brilliant result, we have another good sign of the prospect to land our last targets this summer.
As I said earlier on my previous post, we can land at least one of the possible two new signings this week. It was being reported from the inside source, Cissokho's English-based representatives have met with Derek Llambias to discuss the deal for the Lyon left-back transfer.