It's interesting that some thought we played ok. I thought we were awful, despite dominating possession – and that most definitely is NOT "a narrative back-fitted to the outcome", as has been suggested.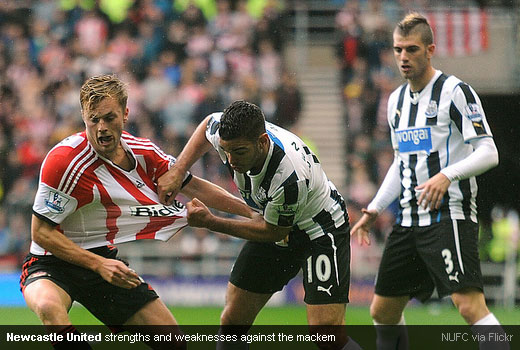 We were able to dominate much of the possession because i) they are a very poor team and ii) they cannot maintain the high intensity that they start games with – as they have done recently v Liverpool, ManU and Swansea, all games they did well in during the 1st half and lost. Naturally, they broke that run against us.
I thought we were vulnerable defensively all afternoon. Dummett was poor and of course it was always a risk playing him, out of position, in a game like this. I'd rather we played Curtis Good who at least is a center-back, not to mention one who played in a Cup Final last season. Of course, Dummett wasn't helped by Santon's wanderings.
In midfield we weren't great, although I thought Tiote had a good game – probably our MOTM. He covered acres and acres. Cabaye I thought was poor, frequently giving the ball away. Sissoko was once again anonymous, and Gouffran was never in the game.
Up front Remy was also anonymous, although the service to him, and eventually Cisse, was atrocious. Cisse was pitiful, painful to watch actually.
The bottom line is they wanted it more than our shrinking violets, and I'm afraid that soft centre that was so apparent on numerous accessions last season is still very much there when the going gets tough.
Best players for us were Williamson and Tiote, too many others didn't show up or show the necessary resilience imho.