It is more than just a testimonial game for one of the greatest servant of Newcastle United, to me it's a romantic journey through memories as both teams and players have been very special to me.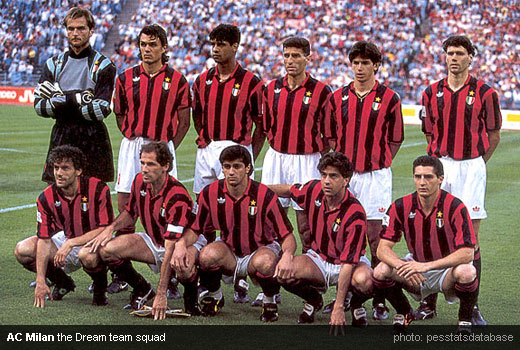 AC Milan was the first team that I adore during my teenage years, back in time where players like Ruud Gullit (who's later become one of Newcastle's manager), Marco Van Basten, Frank Rijkaard, Franco Baresi, Costacurta, Daniel Massaro, Roberto Mussi, Albertini and others from the class of 1988 are all my heroes.
For the next 5 years I was supporting them until suddenly life changed experience showing before my eyes, the Black-N-White team who plays with an entertaining style was shown in our local television network, I was stunned, speechless and a love at first sight has dragged me from San Siro to St. James' Park.
I can't remember precisely what Newcastle game it was, but the bright side was those in Black-N-White stripes, and their name was still printed very well on my mind, Peter Beardsley and Andy Cole. The other lads who I still remember was Robert Lee and Darren Peacock with his ponytail trademark.
[lyte id="2vtU4o7dogI" /]
And since that moment without any doubt at all, I was a passionate die hard Toon Army.
Just like Steve Harper, this year was the mark of 20 years long of my journey with the Magpies. I have seen many players or managers come and go, the joy of excitement and tears in my eyes but the passion was never let go, it's still bold as just like many of others Toon Army worldwide.
The question now is for the current owner of the club, I wonder if he has even just a grain of sand of passion for this club as we the fans had. But there's still hope that (someday) we will be great again, just like we were back in 1993.