I was not interested to write about the utter nonsense, trash, scumbag story about Mike Ashley is going to sell the club, but to read about my favorite club will be sold to a relative of Osama bin Laden is truly out of this world and the person who wrote that at first-place should be shot-down and hanged while his body burned out.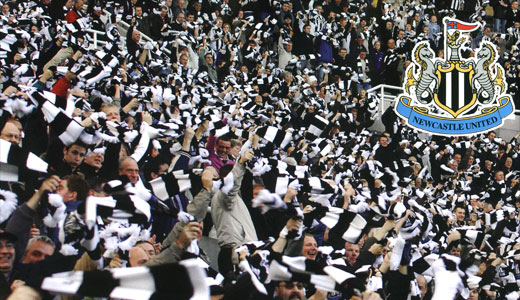 I can't understand why the press seems very like to write bad news about Newcastle United. Are they jealous? Why they should be jealous about Newcastle? We have no glamourous achievements, we are not one of those top-four club, or maybe they just jealous at the magnificent support from the Toon Army.
If that was the point is, they will never succeeded no matter hard they try to. The Toon Army are not glory hunters, and we will keep supporting our club no matter what. We are definetely want our club to be successful and we believe the time will come later if not sooner.
Today, our new deputy chairman Derek Llambias also insists any speculation about Mike Ashley is looking to sell the club is "utter nonsense" and annoying.
"At a time when everyone at Newcastle United is working hard to prepare for the new season ahead, it is annoying that we have to continually correct inaccurate newspaper stories," Llambias said on United's official website. "Whoever is putting these stories around is clearly trying to destabilise the club and you wonder what their motives are for doing this."
Llambias explained, with the club is putting a new management structure this year, investing in new signings at both Newcastle first team and the academy level, also introducing a cheaper tickets for our younger fans, are cearly showing the long-term commitment and vision for Newcastle United, for their ultimate-loyal supporters.
And let me tell you, this club will not be sold to anybody else but me, when I get the money in the future. Yes, I will definetely love to buy this club and will take it to the highest achievements ever. Wish me luck guys!