Yes it is. When he suddenly decided to take the invitation from Mike Ashley to take the world's most difficult challenge in football, to manage Newcastle United in January.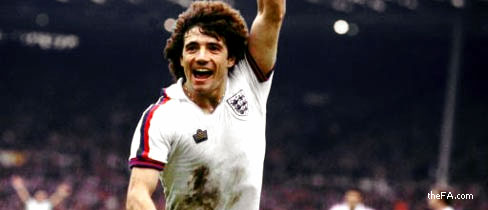 Many of the pundits and football 'experts' are questioning his decision, not just that they also saying that his days are long gone and he's digging his own grave by accepting Newcastle's invitation.
But now, I don't think they remember of ever writing those negative thoughts about King Kev, and they just said that his big gamble pays off.
The man himself has admitted he took a massive gamble in taking this job. He even said that he can not guarantee the safety from United relegation battle last month. I took that as a very reasonable statement, considering that we don't have any wins since he came at the moment.
Now, everything seems to working fine with United. He also has won another gambling situation by putting together Newcastle United's new and exciting three-pronged strike force. With three United men upfront, Owen, Viduka and Martins are succeeded terrorizing our last three opponents defender.
Newcastle now has bagging 10 goals and conceded only 2 from our last four games and 12 points clear of the drop zone. Keegan has won the first round and aiming to take Newcastle to finish this seasin in the position that we only can dream about before he came.
Frankly, the best position that we can get in May will probably not higher than 10th, but that was the sign of a good progress as we are finish in 13th last season. Keegan said he can't tolerate it if United finish below 13th, because we never ever have been lower than that in our Premiership years and he surely doesn't want to be the first manager that finish the season below 13th.
"We've had big games and games that matter and I've found out a lot about my players." King Kev said on the official site, "We have got a small squad, no-one can argue with that, and yet the players are now starting to say, 'You don't need to buy anyone for my position because I'm good enough play here'."
Speaking about summer revolution at St.James' Park, Keegan insists he will only targeting three or four additions which are usable to the team rather than have nine or ten new players but will disturbing the team harmony.
"The good news for the owner is that while we might want to spend big money on a few players, we don't want to bring nine in like they did last year," he added. "I think we will get three or four quality players and maybe one or two youngsters who can push them from day one. That's the idea but we'll have to see how it works out."
I believe in you King Kev, like I always did before and in the future. Howay the Lads!