The phrase is probably fit on Mike Ashley's mind while he buy out Newcastle United shares from the previous regime last year, and the current situation. He intends to make the benefit from the loyality of the Toon Army for his own fortune and enjoy the ballance of his pocket from Milner's transfer fee?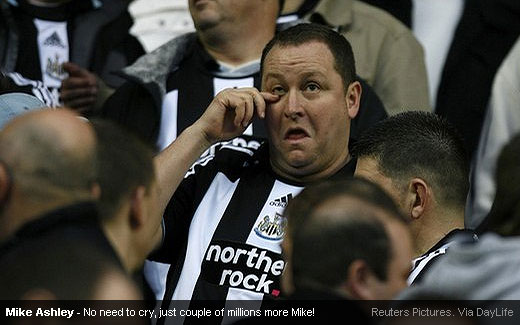 Despite of his weekly appearance in Toon jersey and sit among the supporters in the away stand yesterday, it was clear that he has (several times) saw the struggling Newcastle side each time we meet the better team.
If the fact that we did great couple of times against one of the better team was, to be honest, not the thing that any Toon Army really wanted to see. We need a little bit more stability, a decent team that we can hope to see playing decent football week-in week-out. We have had more than enough for most of the last 40 years and we are more than deserved to get something back from it.
I know, we have not ever been any good against the Arse side, since the Highburry era up until last season and recently in the Emirates, yesterday. We have been playing there three times in 2008 and all of them where we end up as the losing side, conceded 8 goals and scores none.
And as Keegan said after the match yesterday, we have came up against a side who had to bounce back from a poor result. That might be true and the actual fact to them, but how about us? We are the side who were strangely brought-down from good results.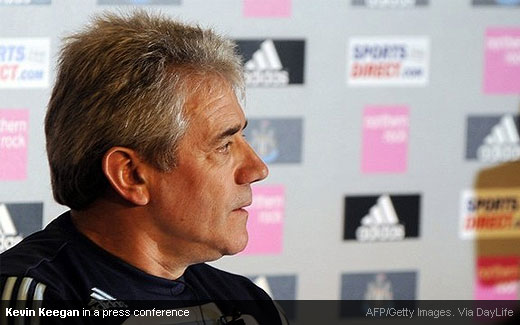 "We needed a break, which we did not get, like when Nicky Butt's header hit the bar, but there is no denying they are an excellent side and will finish in the top four – the only thing they are fighting for is where they will finish." Keegan added more in the official site.
"I was a disappointed not to get a result because I thought we would, but they're a top side and credit to them."
At the same time, Keegan is still hopes to bring in new players in the rests of the transfer window time. He said to have seven very good players and a few who could be in the future. Keegan also hope to do more business, we need a couple more at least three players in. Time is ticking up…